Search Twitter
inShare91 What is a Twitter hashtag? A hashtag is a way to unite global Tweets around some particular topic. Basically, these are tags that that help those who seek similar content discover your Tweets. According to the official source: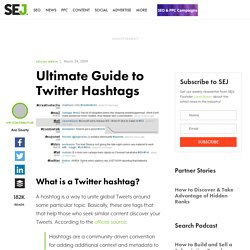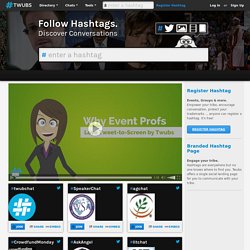 Register Hashtag Events, Groups & more. Empower your tribe, encourage conversation, protect your trademarks ... anyone can register a hashtag. It's free! Register Hashtag Branded Hashtag Page
Using Twitter for professional purposes has become common since the introduction of hashtags. Thanks to these modern marvels, it is easier than ever to draw traffic, catch the attention of a target audience, follow trends and manage reputation. For many bloggers, online business owners and marketing experts, it is becoming second nature.
Best Tools to Summarize Twitter Hashtags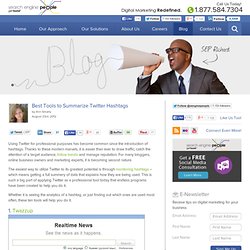 30 Twitter Search Alternatives & Tools