Search Twitter
TweetMeme - Search and Retweet the Hottest Stories on Twitter. PicFog - Quick Image Search. Top Twitter Pic Trends and Users. Ultimate Guide to Twitter Hashtags. What is a Twitter hashtag?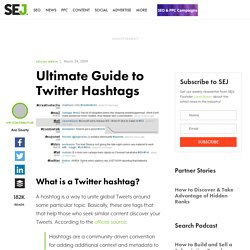 A hashtag is a way to unite global Tweets around some particular topic. Basically, these are tags that that help those who seek similar content discover your Tweets. According to the official source: Hashtags are a community-driven convention for adding additional context and metadata to your tweets. Hashtagify.me - Search And Find The Best Twitter Hashtags - Free. Hashtags - Twubs. Hashtags. Twitcaps: Real-Time Twitter Image Search. Tweepz.com - search, find and discover interesting people on twitter. Best Tools to Summarize Twitter Hashtags. Using Twitter for professional purposes has become common since the introduction of hashtags.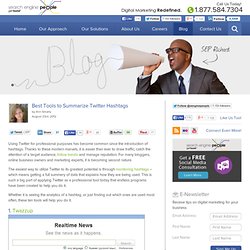 Thanks to these modern marvels, it is easier than ever to draw traffic, catch the attention of a target audience, follow trends and manage reputation. For many bloggers, online business owners and marketing experts, it is becoming second nature. Docteur Tweety | Moteur de recherche Twitter | Solution de veille Twitter. 30 Twitter Search Alternatives & Tools. Twtrland.
---