Parallel Engines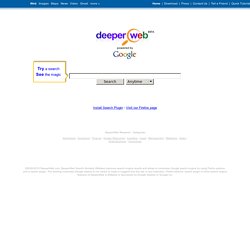 powered by Installing is Simple! Click Allow Click Install Now After Downloading, Restart Firefox Check to start using DeeperWeb right away Click Add Close this window by clicking here ©2008-2010 DeeperWeb.com. DeeperWeb Search (formerly Wizbites) improves search engine results and allows to customize Google search engine by using Firefox addons and a search plugin.
TurboScout
WallOfSilver.net - free Twitter wall solution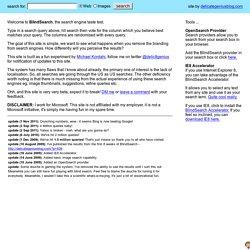 Welcome to BlindSearch, the search engine taste test. Type in a search query above, hit search then vote for the column which you believe best matches your query. The columns are randomised with every query.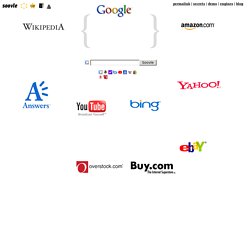 At the upper right of the screen ( to the right of the secrets box ) is a link titled "engines". Once clicked, the Engine Selector will open, a mini-diagram of Soovle is at the top and a collection of search engine options is below. To change your Soovle engines - Drag any engine icon onto a position in the mini-diagram of Soovle. Your Soovle page will immediately reflect your changes. Know of an engine we should include? Let us know: Contact us
PolyCola.com - Search (GahooYoogle.com)
Fill in the fields below to perform an advanced search Site/Domain Only this domain: For example, cnn.com or .edu Safe Search