O.N.G/N.G.O/Orgs
United Nations Non-governmental Liaison Service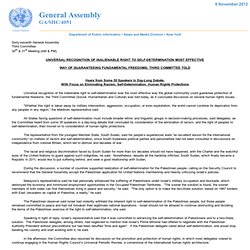 iversal Recognition of Inalienable Right to Self-Determination Most Effective Way of Guaranteeing Fundamental Freedoms, Third Committee Told
Sixty-seventh General Assembly Third Committee 30th & 31st Meeting (AM & PM)
Over the past four years, I've had a lot of success in building global movements, which is a fancy way of saying that I'm good at getting people to believe in an idea that's important enough to get them up off their couches to go do something to help. I have a skill set that people in the nonprofit world desperately need, but no matter how many times they've asked me to come work for them, I've turned them down. Here's why: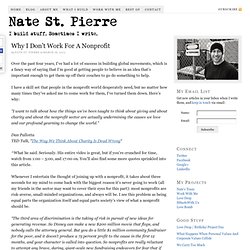 Why I Don't Work For A Nonprofit
Category:Organizations by subject
Category:Organizations by type
NonProfit National Resource Directory
Category:Lists of organizations
Directory of development organizations
From Wikipedia, the free encyclopedia A supraorganization is an organization whose members or stakeholders are organizations rather than individuals. Some organizations may have membership of both organizations and individuals; these should not be included here. These are often described as "federations"; "coalition", "network", "confederation", and "union" are also terms that are sometimes used, although these are just as frequently used to refer to organizations composed of individuals.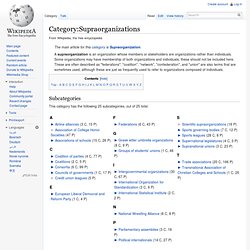 Category:Supraorganizations
Connecting Change Agents...