influence & ranking
Get flash to fully experience Pearltrees
Big Auto is the industrial core of Motor City, and post-bankruptcy Chrysler showed its hometown pride with a splashy Super Bowl ad called "Imported from Detroit." But the warm and fuzzy feelings iced over fast after an errant tweet last month from Chrysler's Twitter account : "I find it ironic that Detroit is known as the #motorcity and yet no one here knows how to f---ng drive." Except, you know, with the full f-word. Scores of incensed Twitter users retweeted the post, which was quickly deleted. Chrysler quickly sent out a mea culpa tweet : "Our apologies - our account was compromised earlier today. We are taking steps to resolve it."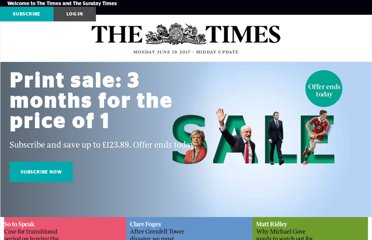 Update: 'No third party' in Berezovsky death probe David Churchill Police have found no evidence of third party involvement in the death of troubled oligarch Boris... Published: 24 March 2013 2013-03-24 18:30:36 false Chancellor a disgrace, says Scottish number two David Churchill Fury in Scotland as politicians count the true costs of swingeing cuts, and find they could be... Published: 24 March 2013 2013-03-24 20:35:38 true Skyfall finally takes best film award David Churchill Empire Awards see best film and best actor go to Skyfall, while Dame Helen Mirren gets the Empire...
Heardable has created the simplest and most effective way to measure your online brand performance against the competition. Type any URL into our free Heardable tool and we'll provide you with an instant Heardable Score. Heardable assesses a brand's portability, shareability, searchability, measurability, sociability, and actionability via a Heardable Score and six breakout sub-scores, which are utilized together as a new framework for determining any brand's position within the online marketplace. How Our Scoring Works The highest possible Heardable Score that can be achieved is 1000.
Adjust Slider To The Amount Of Days You Would Like Your Search Results To Include Top 25 Trending Topics With Growing Interest and Low Search Results Georgia Tech