Web Future dedicated sites & pages
Metaverse Roadmap: Pathways to the 3D Web
The Next Net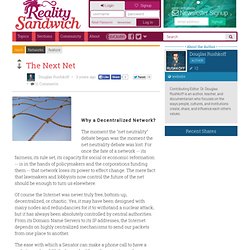 Why a Decentralized Network? The moment the "net neutrality" debate began was the moment the net neutrality debate was lost. For once the fate of a network -- its fairness, its rule set, its capacity for social or economic reformation -- is in the hands of policymakers and the corporations funding them -- that network loses its power to effect change. The mere fact that lawmakers and lobbyists now control the future of the net should be enough to turn us elsewhere.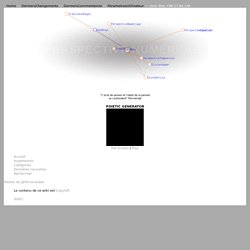 Qu'est-ce que la "perspective numérique"? Il s'agit d'une conjecture : nous serions les acteurs d'une invention majeure, analogue à la " perspective spatiale", qui marqua le passage du monde hiérarchisé du Moyen Age, à celui, géométrisé, de la Renaissance ; analogue aussi à la " perspective temporelle" née il y a deux siècles avec l'invention du télégraphe, et qui domine actuellement (ses " points de fuite" sont les émetteurs de télévision, les moteurs de recherche et les sites web que nous connaissons).
Invite Share - Everyone is invited!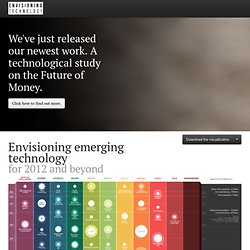 What is the visualization? Understanding where technology is heading is more than guesswork.
Envisioning Technology 2011
future of the web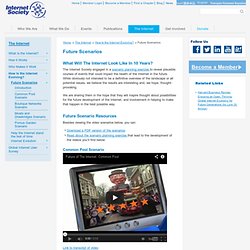 What Will The Internet Look Like In 10 Years? The Internet Society engaged in a scenario planning exercise to reveal plausible courses of events that could impact the health of the Internet in the future.
Ideas for a Better Internet
Will the Future of the Internet Be Decided By Hollywood?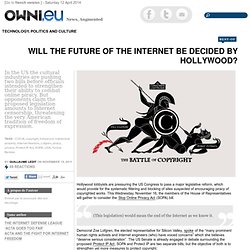 Hollywood lobbyists are pressuring the US Congress to pass a major legislative reform, which would provide for the systematic filtering and blocking of sites suspected of encouraging piracy of copyrighted works.
The Future of the Internet! | The Advanced Apes | PBS Digital Studios