Festivals Concerts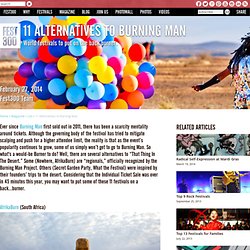 11 Alternatives to Burning Man | Fest300 - World's Best Festivals
Ever since Burning Man first sold out in 2011, there has been a scarcity mentality around tickets.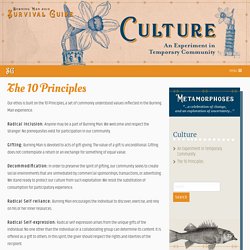 The 10 Principles
The 10 Principles - Survival Guide
Fest300 | World's Best Festivals
Le Guide des Festivals© Eté - Automne - Hiver - Printemps 2011 - 2012
tactikollectif.org
Rock in Rio
2camels Festivals & Events
francofolies.fr
Festival Rochefort en Accords
Des festivals sur une note écolo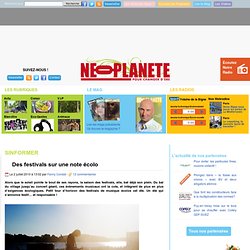 Alors que le soleil pointe le bout de ses rayons, la saison des festivals, elle, bat déjà son plein. Du bal du village jusqu'au concert géant, ces évènements musicaux ont la cote, et intègrent de plus en plus d'exigences écologiques. Petit tour d'horizon des festivals de musique écolos cet été. Un été qui s'annonce festif… et responsable ! Les organisateurs des festivals font chaque année plus d'efforts pour que ces regroupements de masse ne riment pas avec pollution et dégradation de l'environnement.