Festivals Concerts
2014 Art Theme: Caravansary For centuries, Silk Route travelers crossed paths in caravansaries, bustling caravan stops offering more than just shelter from the desert wilderness; they were vital centers of cultural exchange, bringing together traders, pilgrims, monks, nomads, traveling entertainers, and wild-eyed adventurers from all points of the compass to share their stories around a common fire. What Is Burning Man?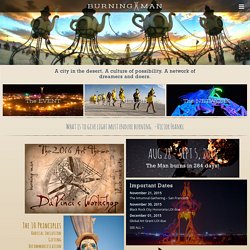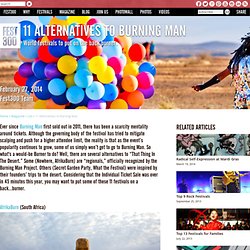 11 Alternatives to Burning Man | Fest300 - World's Best Festivals
Ever since Burning Man first sold out in 2011, there has been a scarcity mentality around tickets. Although the governing body of the festival has tried to mitigate scalping and push for a higher attendee limit, the reality is that as the event's popularity continues to grow, some of us simply won't get to go to Burning Man. So what's a would-be Burner to do? Well, there are several alternatives to "That Thing In The Desert."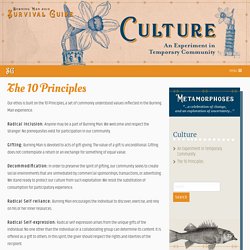 The 10 Principles Our community's ethos is built on the values reflected in the 10 Principles. "Burning Man" is understood not as an event, but as referring to a way of life lived consistently with these 10 Principles. They are meant to be taken as a whole, as a set of commonly-understood values that have arisen out of the history of the Burning Man experience.
The 10 Principles - Survival Guide
Fest300 | World's Best Festivals
Le Guide des Festivals© Eté - Automne - Hiver - Printemps 2011 - 2012
tactikollectif.org
Débat public avec un-e représentant-e de chacune* des listes candidates aux élections municipales, à Toulouse, en mars 2014. Salle Osète, espace Duranti, 6 rue du Lieutenant Colonel Pélissier Entrée libre à partir de 17h45, dans la limite des places disponibles. Fort du succès des trois rencontres publiques "So Toulouse, So cultures, So what ?!" organisées de septembre à décembre 2013 pour alimenter le débat sur les enjeux des politiques culturelles à partir d'un regard critique, collectif et forcément pluriel porté le mandat qui s'achève, le Couac invite les candidat-e-s aux élections municipales des 23 et 30 mars 2014 à Toulouse, à débattre lors d'une rencontre publique. * A l'exception de la liste Front National, l'ensemble des listes ont été invitées à choisir un-e représ...
Rock in Rio
2camels Festivals & Events
francofolies.fr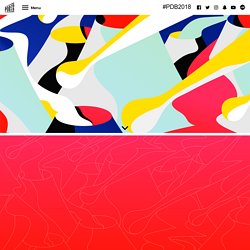 Exposition "Sur les traces de Miossec" France Inter, Le Printemps de Bourges, le Disquaire Day et la Discothèque de Radio France présentent « Sur les traces de Miossec ».... Lire la suite... Les scènes extérieures et gratuites
Festival Rochefort en Accords
Ramassage Du mardi au samedi de 8h à 12h et de 14h à 18h Ramassage par camion dans tout le Béarn et la Bigorre Gratuit, sur rendez-vous en appelant au 05.59.81.17.82 Recyclerie-déchetterie Ouvert 7 jours / 7 Du lundi au samedi de 8h30 à 18h30 Le dimanche et jours fériés de 9h à 18h00 Fermé le 1er janvier, le 1er mai et le 25 décembre Accès gratuit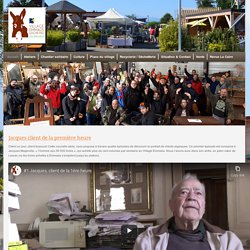 Des festivals sur une note écolo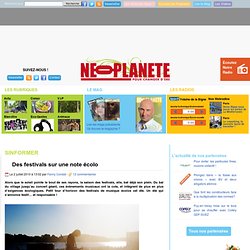 Alors que le soleil pointe le bout de ses rayons, la saison des festivals, elle, bat déjà son plein. Du bal du village jusqu'au concert géant, ces évènements musicaux ont la cote, et intègrent de plus en plus d'exigences écologiques. Petit tour d'horizon des festivals de musique écolos cet été. Un été qui s'annonce festif… et responsable ! Les organisateurs des festivals font chaque année plus d'efforts pour que ces regroupements de masse ne riment pas avec pollution et dégradation de l'environnement.