Color tools
The marvelous thing about color within design is you have the choice from an infinite number of possibilities and combinations. On the flip side of that, having infinite color possibilities makes it very difficult to lock down on the perfect color scheme or palette for your project. This is were the post will hopefully help you. In this post we have collected 25 completely free tools, apps and generators to help you find, manage, and create beautiful and, hopefully, perfect color schemes. Color Scheme Designer Color Scheme Designer is very simple to use app that offers you a complete report on how to use any given color (in various combinations as monochromatic, complementary, triadic, analogous, tetradic).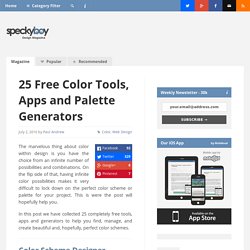 Color Palette Generator URL of image: Make color schemes.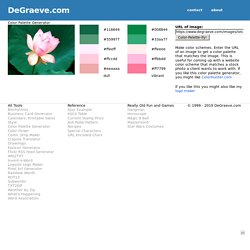 From the day that babies are brought home and cradled in their pink or blue blankets, implications have been made about gender and color. While there are no concrete rules about what colors are exclusively feminine or masculine, there have been studies conducted over the past seven decades that draw some generalizations. Let's take a look at what they say about color and gender. Click on the graphic below for an enlarged view: View an enlarged version of this infographic »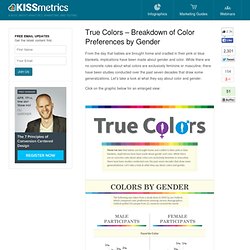 Color theory is a little obsession of mine. You're here for startup advice, but this week I'm taking an indulgence. Leave a comment if you want to see more or fewer of these little distractions.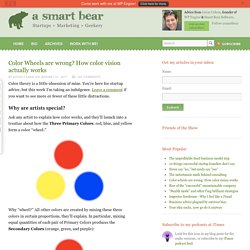 SR_ColorChartV1.jpg