Brainwaves
Waves of Relaxation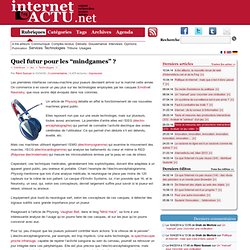 Quel futur pour les "mindgames"
Par Rémi Sussan le 03/04/08 | 3 commentaires | 6,445 lectures | Impression Les premières interfaces cerveau-machine pour joueurs devraient arriver sur le marché cette année. On commence à en savoir un peu plus sur les technologies employées par les casques Emotivet Neurosky, que nous avons déjà évoqués dans nos colonnes.
InteraXon - Thought-controlled computing - Interaxon
October 25, 2012
Brain Waves Predict Video Game Aptitude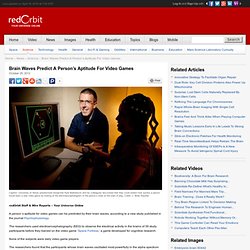 Developed in 24 hours only, 'Good Times', a brain-controlled application connects to the Necomimi brainwave cat ears and blocks phone calls when the user is busy at work or a conversation. Developed by Ruggero Scorcioni, the application won the 1st prize ($US 30,000) at Hackathon, hosted by AT&T and Ericsson in conjunction with the AT&T Developer Summit, which usually happens just before the start of the International CES in Las Vegas.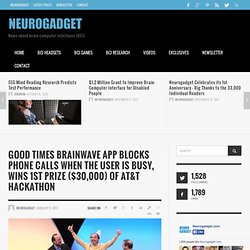 Good Times brainwave app blocks phone calls when the user is busy, wins 1st prize ($30,000) of AT&T Hackathon
Wearable 'neurocam' records scenes when it detects user interest
EEG Info - What is Neurofeedback?, Find a Neurofeedback provider, Clinical Training courses, EEG Biofeedback, Newsletter, EEG Institute, Therapeutic Applications
EEG Games, Hardware, & various items of interest - Neurofeedback Wellness Center
MirandaBrouse_leonardo_bci.pdf
BioExplorer
Sommeil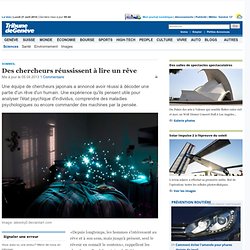 Sommeil: Des chercheurs réussissent à lire un rêve - News Savoirs: Sciences
Omega432™
Public release date: 12-Mar-2013 [ Print | E-mail Share ] [ Close Window ]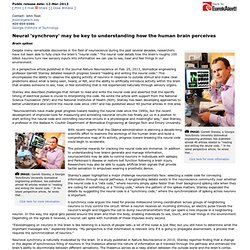 Neural 'synchrony' may be key to understanding how the human brain perceives
PLX XWave - Brainwave to iPhone Interface
PLX Presents XWave Sport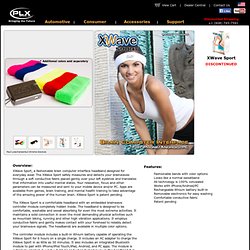 Electricity and Human Consciousness
Human consciousness is actually wireless communication between the cells of your brain, according to a professor of molecular genetics at the University of Surrey in Great Britain.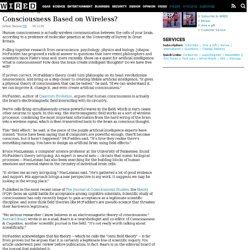 Consciousness Based on Wireless?
We've had a good time with the Necomimi Cat Ears in the past--we used them to monitor our interest in the last iPhone event--but the Good Times project is a use for them we never expected. The Necomimi Cat Ears, upon which the Good Times project is based, use electroencephalography to monitor brainwave activity.
Brain Wave Sensor Shields You From Phone Calls When Your Mind Is Too Busy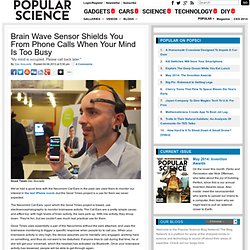 Emotiv Lifesciences | Building mental metrics | A bioinformatics platform for crowd-sourced brain research
"Alpha Thinkers" are the Transhuman Wave of the Future
Posted: Mon, February 18, 2013 | By: Eric Schulke Alpha thinkers are creatives, innovators, pioneers.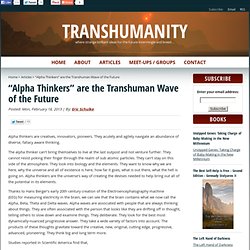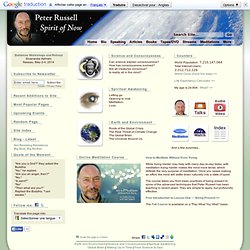 Can science explain consciousness? How has consciousness evolved? Are all creatures conscious? Is reality all in the mind?
A mind reading machine has edged closer to reality after scientists found a way of converting thoughts into words. Researchers were able to render brain signals into speech for the first time, relying on sensors attached to the brain surface. The breakthrough, which is up to 90 percent accurate, will be a boon for paralysed patients who cannot speak and could help read anyone's thoughts ultimately, reports the Telegraph. "We were beside ourselves with excitement when it started working," said Prof Bradley Greger, bioengineer at the Utah University who led the project. "It was just one of the moments when everything came together. "We have been able to decode spoken words using only signals from the brain with a device that has promise for long-term use in paralysed patients who cannot speak.
Health : Breakthrough: sensors that can convert thoughts into speech
Neurogadget.com | News About Brain-Computer Interfaces (BCI), Mind-Controlled Gadgets & Biofeedback
Brain Computer Interfaces Inch Closer to Mainstream
Hacking your BRAIN: Scientists reveal they can find out your PIN number using a cheap scanner
Technique uses a freely available headset often used to control gamesResearchers used it to watch for numbers a person recognised, which triggered a spike in a certain type of brain activitySay it could be used by police to interrogate suspects
On the Feasibility of Side-Channel Attacks with Brain-Computer Interfaces
Neurofeedback | Neurofeedback System
Brain Hacking: Scientists Extract Personal Secrets With Commercial Hardware
Chalk this up to super-creepy: scientists have discovered a way to mind-read personal secrets, such as bank PIN numbers and personal associations, using a cheap headset.
Wearable health and comfort moni-imec
Autonomous sensor nodes can be used to create a body-area network that is worn on the body and that monitors vital body parameters in an unobtrusive way during daily life. When alarming values are reached, a caregiver can be contacted. This is an especially promising technology for elderly people wishing to stay in their own homes longer independently and for diagnosis and follow-up of chronic diseases.
MyndPlay - Mind controlled movies and video training platform
UnlockProject » Neural Prosthesis Laboratory
Interactive Productline | Mindball Game
Scientists construct first map of how the brain organizes everything we see
First map of how the brain organizes objects and actions we see (video)
Biofeedback
BrainPaint: An Evidence-Based EEG Biofeedback System
Neurofeedback
Hemi-Sync
Comparison of neurofeedback software
Comparison of brainwave entrainment software
Home | BrainMaster Technologies - Neurofeedback
Imec and Holst Centre bring brain wave monitoring to your home : Electronics News from ElectronicSpecifier
RESONANCE - BEINGS OF FREQUENCY on Vimeo
Thought Technology Ltd.: Biofeedback, Neurofeedback, Muscle Rehabilitation Equipment & Services