Mistakes
The Next Generation E-Learning Platform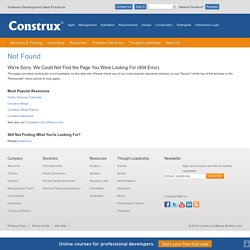 Software's Classic Mistakes--2008 - 10x Software Development
In 2007 my colleagues at Construx Software and I updated the list of classic mistakes from my 1996 book Rapid Development . Throughout 2007 we conducted a survey to determine the frequency and severity of these classic mistakes. In other words, we wanted to get a more quantitative sense of just how "classic" these classic mistakes are.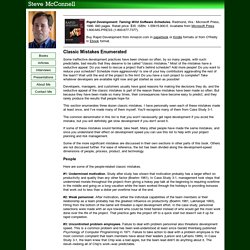 Classic Mistakes Enumerated
Some ineffective development practices have been chosen so often, by so many people, with such predictable, bad results that they deserve to be called "classic mistakes."