WEDDING
WEDDING INVITATIONS SUITE Unique Custom by SweetPeaSunday on Etsy
Wedding Money Box @ Etsy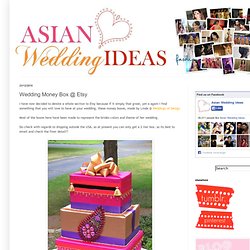 I have now decided to devote a whole section to Etsy because if it simply that great, yet a again i find something that you will love to have at your wedding, these money boxes, made by Linda @ Weddings of Design
DIY Weddings | Martha Stewart Weddings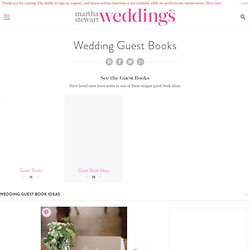 File this under A for adorable.
DIY Weddings | Martha Stewart Weddings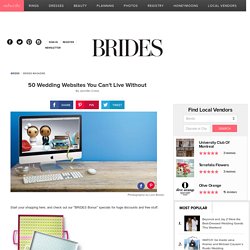 Start your shopping here, and check out our "BRIDES Bonus" specials for huge discounts and free stuff.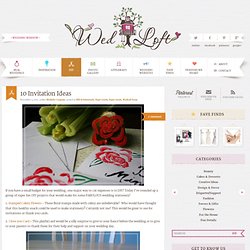 If you have a small budget for your wedding, one major way to cut expenses is to DIY! Today I've rounded up a group of super fun DIY projects that would make for some FABULOUS wedding stationery!
If you've ever read through someone's guest book, you'll notice that most of the entries are pretty repetitive: "Congrats, we're so happy for you!"