Streetstyles
Custos Naturae is the slogan of the Kruger National Park, it means Guardian of Nature. i have been very familiar with it since i was a kid, as we were lucky enough to visit the park in my childhood days. we've just returned from our recent trip, and i took too many photos as per usual. i decided not to spend hours editing every single last one – so here are a selection of my favourites, highlighting some of the best things we saw. every trip is different, last year we saw hyena (and were lucky enough to see a leopard!) this time round we saw neither, but we did see a LOT of rhino – 16 to be exact – up close and personal, which was such a privilege considering the dire rhino poaching situation in the park and across Africa. we also spent a fair bit of one morning in the company of some beautiful male lions, who were so close to our car it made me nervous. when a lion looks straight into your eyes… you can actually feel yourself moving a few notches down the food chain.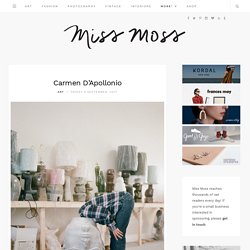 » Veloblitz Kurier – Schneller am Ziel mit dem Veloblitz Kurier in Zürich
Two weeks ago the British Fashion Council brought a selection of young London designers to New York. Among them, my dear friends Mark Fast, Peter Pilotto and Christopher De Vos. For three "looooong" days they showed their Fall collections at the penthouse of the Soho Grand Hotel and met with New York press, editors and buyers.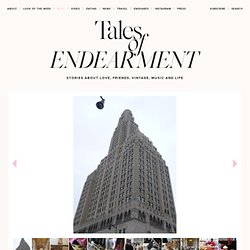 THRIFTING WITH PETER PILOTTO at Tales Of Endearment
The Photodiarist
It is my belief that anything done well in this world is a balancing act. It's like magic: someone, an individual or a team, are working very hard to make it look effortless. And nowhere is that more apparent than at the perfect dinner party. And no one on this planet makes the more perfectly effortless dinner party than my friend Maryann Kissane. I don't know if it's because she's half Italian, or because the other half is Irish, or because she was smart enough to marry Jim.
STREET STYLE: PICS BY POLKA DOT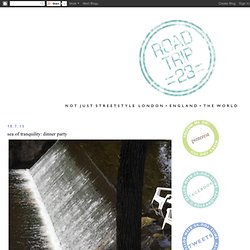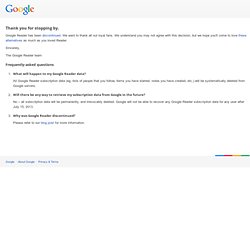 302 Redirection
Google Reader has been discontinued. We want to thank all our loyal fans. We understand you may not agree with this decision, but we hope you'll come to love these alternatives as much as you loved Reader.
barefoot in the park – miami beach So much fun shooting street style last month at Art Basel Miami Beach 2013! Lots more photos from Miami on the way soon…here's @emilylanestyle in Lummus Park… x at the guy bourdin exhibit – bon marche, paris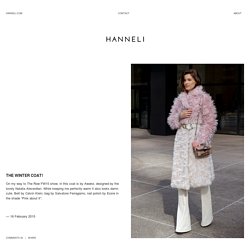 I'm so excited about being in Vogue Paris this month. It was so much fun having the team at my home, and being photographed by the talented Matthew Kristall. Emmanulle Alt and Capucine Safyurtlu was okaying everything from Paris over the phone. So fancy. I'm wearing my favorite vintage dress and chill dungarees by Frame denim, Celine loafers, Acne jeans, Alexander Wang sweater, Calvin Klein Collection blue woolen cropped top and mens cloud sweater, Elizabeth & James cropped baby blue corduroy jeans, Alaïa cutout boots, Miu Miu mirrored skirt and Carven maroon cropped top My rescue dog Hillary Clinton accompanied me on the shoot, and didn't mind the attention at all.
NYC, early September 2013. A few snapshots from an afternoon spent wandering the High Line, West Village and Hudson River Park back in September last year before NYFW. I ♥ New York. Although I love trying out new restaurants and coffee shops, I seem to return to these places on each visit (sometimes it's nice to have the comfort of the familiar): I ♥ Keen's Steakhouse (a NY institution. Love the steak, the crudites, the service, and the atmosphere in both the restaurant and the bar.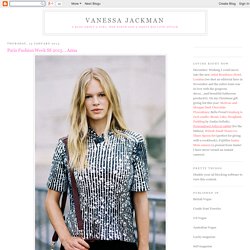 Friday, April 4, 2014 On the Street……Sixteenth St., New York Yes, it's still that cold in New York!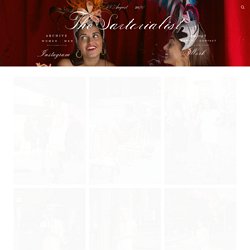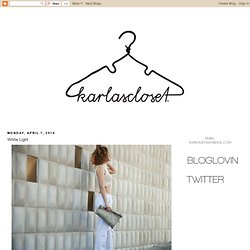 If you've been reading my blog for a while, you'll know I'm a big fan of Asos- they supply me with all of my midi pencil skirts, dresses, and white tees. Recently, they sent over a box of their newest arrivals for spring so I tried on a few of my favorites for some quick photos... Wearing the Farleigh slim jean with a satin top and Alexander Wang mules. Paired the mesh sweatshirt with my vintage Levi's jacket, white jeans, and Air Force 1s. Cinched a white button-down with their hinged leather belt.
Google Reader has been discontinued. We want to thank all our loyal fans. We understand you may not agree with this decision, but we hope you'll come to love these alternatives as much as you loved Reader. Sincerely,
302 Redirection