Photography
Chi Chi Menendez
Yvan Rodic
FASHION & BEAUTY _ R & R | Rene & Radka | Photo Paris
We Folk | Photography
Nude In Solitude
Fashion Titbits
Eines Tages war unsere Straße voll mit Graffitikünstlern, Lieblingsresultat nom Meine Straße höhö Klischee stimmt, Türen werden hier nicht geschlossen. Amüsant wenn man dann nicht mit einem mitbewohner wohnt der dass prinzipiell immer macht und man sich Tag ein Tag aus um seinen Laptop fürchtet. Mein absoluter allerliebster Lieblingstag.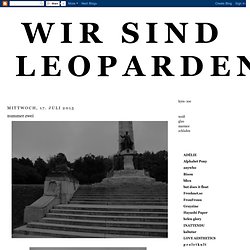 wir sind leoparden
Boubouteatime - Sunshine is my soul !
Cette histoire commence aux aurores, l'heure froide et lumineuse où sonnent des millions de réveils à travers le monde. Aujourd'hui, l'alarme retentit près du lit d'un homme dont les boucles brunes dépassent du drap. Il s'étire en ouvrant les yeux sur cette folle journée qui l'attend, il n'a déjà pas le temps. Quelques... Waouh, that's it, we are already on December which means NYE will be here soon!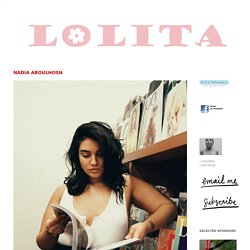 Hjärtesmil One of my current blog crushes is Hjärtesmil, a norweigan girl living in London with the most enchanting instagram and blog. She's so creative and talented and just seems so kindhearted. Just listen to the translation of Hjärtesmil: Heart smile. How not to like?
L O L I T A - Lolitas blog about fashion photography graphic design interior art lifestyle inspiration