Interior
My Little Things
Welcome to HouseDoctor's office At House Doctor, we know just how much it means to you to have a home that oozes a passion for life and personal style. But even the most stylish homes may sometimes need a style check-up. House Doctor's medicine cabinet contains everything from kitchen utensils, lamps, and furniture to an exclusive range of clothing and stylish accessories. The treatment plan is proven – and very habit-forming! Find out more about House Doctor.
de.housedoctor.dk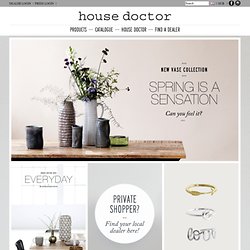 I vårens katalog fra nederlandske HK Living, finner vi flere fine møbler og accessoirer, fotografert i en hvitmalt leilighet med massevis av deilig overlys. Vår favoritt er definitivt vitrineskapet Show Case: Dette skapet koster ca kr 8700, men finnes også i en lavere variant til ca kr 6700. Show Case er perfekt til støvfri oppbevaring av bøker eller til utstilling av favorittgjenstandene.
ELLE Interiør - Start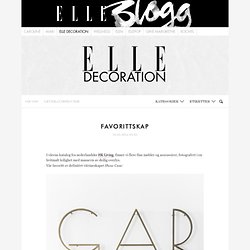 nice*room
ATELIER Abigail Ahern
Thank you thank you and thank you again for all your incredible feedback on the paints. Amazing, overwhelming feedback on the blog, across my social medial channels, I am beyond excited that you guys love. Woke up this morning to a ton of pre-orders … Continue reading Hugely excited to show you guys my new paint range it's been one of the most exciting and rewarding things I've done.