Fashion
Jane Wayne ist - Mode, Lifestyle, Fashion, Couture, Beauty, Style, Design, Musik, Video, Interview, Shoes, Accessoires, Ausstellung, Fotografie and More...
JC Report | Inside Global Fashion Trends
PSYNOPSIS
Visitors to Untitled Gallery on the Lower East Side enter through a door marked by a question mark for Matthew Chambers' newest exhibition. Chambers' relentless canvases at times remind of Martin Kippenberger and venture from representation to abstraction seemingly on a whim. Interspersed with these canvases are paintings made of strips of paper layered into appealing patterns that break up the intensity of Chambers' installation.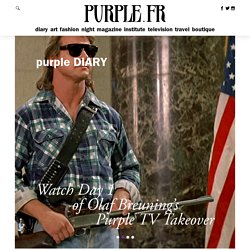 Mozilla Firefox
Dotti's dots.
The New Creative Establishment | Source: INDUSTRIE Magazine LONDON, United Kingdom — Today, The Business of Fashion brings you an exclusive preview of The New Creative Establishment, a list of the 50 most influential and inspirational creatives working in fashion today, developed by our friends at INDUSTRIE magazine for their second issue which comes out later this month and was inspired by a much-watched list with a similar name published by Vanity Fair called 'The New Establishment' . Ever since the widely-read debut issue of INDUSTRIE hit the stands last May, editors Jens Grede and Erik Torstensson have been carefully creating their list which they say is a "celebration of creativity in fashion."
BoF Exclusive | The New Creative Establishment 2010 — The 50 Most Influential Creative Forces Working in Fashion Today − BoF – The Business of Fashion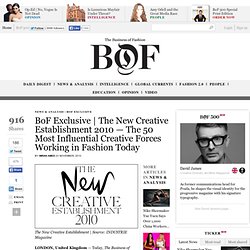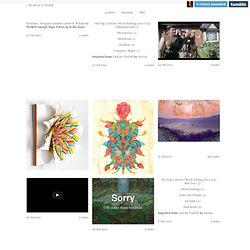 Archive Random RSS Everlane: Designer Quality Goods @ Wholesale Wicked concept, hope it lives up to the h ype! 31 Oct 2011
1 YEAR AS A TIGER
Kimandra - Vintage & More
Playlust
SHOW ME YOUR WARDROBE.COM
Julia Stelzner - Stilvorlagen aus Mode, Kunst, Gesellschaft, Politik und Kulinarik
Allet ohne Schminke
Discotheque Confusion
FASHION ILLUSTRATION
Fashion Blogger Blog |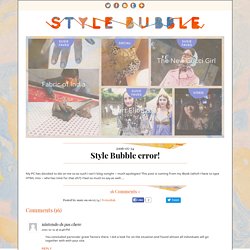 As I was wandering around the quiet rooms of Central Saint Martins' fashion studio to take a closer look at this year's crop of MA fashion graduates, a conversation was murmuring in the background between Louise Wilson, whose voice can boom across a room making it hard not to eavesdrop and Fleet Bigwood, noted textiles designer and head of print at Central Saint Martins. Bigwood was not happy with my taking pictures of the students' portfolios and samples whilst Wilson was fortunately coming to my defense and saying "She's giving exposure to the students!" It ended up being a much ado nothing conversation as I quickly assured them that I would be obtaining permission from all students to feature their work and Wilson thankfully let me get on with it. From Bigwood's viewpoint though, I could see why he had reason to quibble.
Celebrity Style and Fashion Trend Coverage at WhoWhatWear.com
REIGEN