Design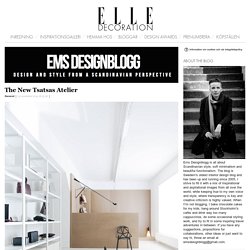 As you probably already know, photography is the new graphic print. In the last few years everyone has been adorning their walls with graphic art prints and quotes, but that trend has faded and given room to a more interesting art form; photography. However, finding original photos that speak to you, and aren't already on the walls of all other homes, is quite a challenge. That is why I am happy to be able to present The Print Atelier, an online gallery of contemporary photography, offering hundreds of images in different styles, from nature panoramas to abstract art. I picked out some favorites, and there is also a drool worthy video featuring a male model and a stunning room that you don't want to miss... Long time no giveaway, right?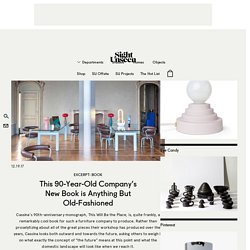 At this point, simplicity can seem like a tired mantra or an admonishment, an extra layer of guilt heaped over our misdirections. Isn't it enough that our cluttered thoughts keep us up at night? Do we have to feel bad about it, too? So it's especially heartening that for Seattle-based stylist Ashley Helvey, simplicity is something else entirely: a look so easy that it serves as encouragement. "A lot of the imagery I'm inspired by online is just a piece of fabric or a cinderblock," says Helvey, who is editorial creative director for Totokaelo, overseeing everything from photo shoots to social media. "They are really simple things that you could actually execute.
<g>L objects<g> : RAQUEL FIGUEIRA
Design is Nowhere
One of my favorite things to make during the holidays are ornaments to decorate the Christmas tree. Whether you make one to put on a gift or you make a bunch to cover the tree, each ornament is like a little present in itself. This year, I wanted to challenge myself to make ornaments out of everyday materials. So here we have some "extra ordinary" ornaments made from things you'd find around the house or can get at a local discount store. It's fun to see how they transform into something more beautiful...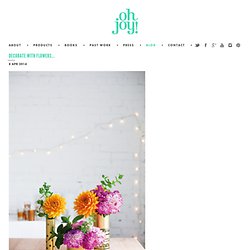 Oh Joy!
Foto: Euromillions * Nicht verpassen: 4. Month of Performance Art in Berlin. "MPA-B is a 31 day, city-wide and artist-run platform for independent performance art practices, running annually in May, that connects and brings together hundreds of artists, spaces, networks and initiatives who collectively contribute to a unique and radical month-long programme, featuring: indoor and outdoor performances, site-specific interventions, talks, workshops, screenings, public encounters and interactions, dinners, durational and days-long actions and other formats and projects which do not have, or reject, any definition." * Buchtipp: "Can Jokes Bring Down Governments?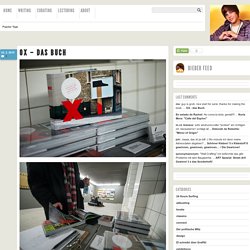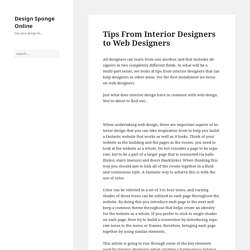 When we were discussing ideas for new columns this year, I sat back and thought about what I felt was really missing from the web. I kept coming back to the idea of decorating, but I wanted to tackle something more practical and knowledge-based, rather than just inspiration. While trying to shape the column's focus I was reminded of an important lesson I learned while writing Design*Sponge at Home: photographs should teach and not just describe.