Design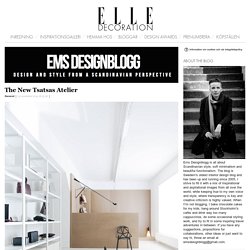 As you probably already know, photography is the new graphic print. In the last few years everyone has been adorning their walls with graphic art prints and quotes, but that trend has faded and given room to a more interesting art form; photography. However, finding original photos that speak to you, and aren't already on the walls of all other homes, is quite a challenge. That is why I am happy to be able to present The Print Atelier, an online gallery of contemporary photography, offering hundreds of images in different styles, from nature panoramas to abstract art. I picked out some favorites, and there is also a drool worthy video featuring a male model and a stunning room that you don't want to miss... Long time no giveaway, right?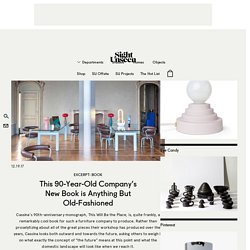 At this point, simplicity can seem like a tired mantra or an admonishment, an extra layer of guilt heaped over our misdirections. Isn't it enough that our cluttered thoughts keep us up at night? Do we have to feel bad about it, too? So it's especially heartening that for Seattle-based stylist Ashley Helvey, simplicity is something else entirely: a look so easy that it serves as encouragement. "A lot of the imagery I'm inspired by online is just a piece of fabric or a cinderblock," says Helvey, who is editorial creative director for Totokaelo, overseeing everything from photo shoots to social media. "They are really simple things that you could actually execute.
<g>L objects<g> : RAQUEL FIGUEIRA
Facebook stellt den eigenen Flipboard Klon vor. Kommen soll er aber erst am 3. Februar. Und es wird sich aus deinen Interessen, Newsseiten, Freunden und Allem was noch so auf Facebook zu finden ist gefüttert. Ich mag ja die Strategie der einzelnen Apps, so wird nicht User voll gemüllt und hat eine große App die alles kann, sondern sucht sich die aus die er/sie braucht. Ich zum Beispiel habe den Facebook Messenger und die Facebook App, da es ab und zu dann doch den Moment gibt, wo man von unterwegs die Informationen eines Events braucht.
Design is Nowhere
Our friends over at Black Hogg here in Los Angeles recently started serving some amazing sandwiches for lunch. The restaurant is right by my house so I'm pretty addicted to their sandwiches and their homemade chocolate chip cookies (which blow my mind and are currently my favorite cookie of choice). Made with the addition of Cap'n Crunch cereal and peanut butter chips on top of regular chocolate chips, it's a chewy crunchy protein-packaged cookie I can't get enough of. I begged them to share the recipe, and they kindly said yes! Cap'n Crunch Chocolate Chip Cookies (makes 6 large cookies or 12 small cookies)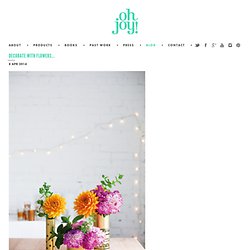 Oh Joy!
Foto: Euromillions * Nicht verpassen: 4. Month of Performance Art in Berlin. "MPA-B is a 31 day, city-wide and artist-run platform for independent performance art practices, running annually in May, that connects and brings together hundreds of artists, spaces, networks and initiatives who collectively contribute to a unique and radical month-long programme, featuring: indoor and outdoor performances, site-specific interventions, talks, workshops, screenings, public encounters and interactions, dinners, durational and days-long actions and other formats and projects which do not have, or reject, any definition." * Buchtipp: "Can Jokes Bring Down Governments?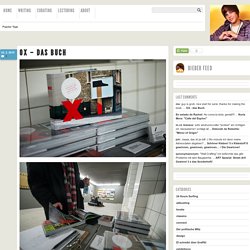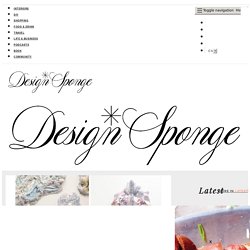 This week's radio show was a reader request: tips for beating procrastination and being more productive. I think it's safe to say that all of us struggle with productivity, time-management and procrastination at one point or another. While most of us know how to "get things done" in the deadline sense of the of the word, most us also want to find a way to avoid those last-minute situations and get work done on a schedule that feels calmer and more in control. I used to be a master of procrastination, but lately I feel proud of being able to push through that feeling a bit more often and get things done bit by bit. I also feel like I've gotten better at getting to the bottom of why I'm procrastinating about something, so I can work through those feelings and finish the job. I think the key for all of these work productivity problems is finding what works best for you, right now.