Building Design
Junkculture. Unconsumption – Page 1. 12:20 pm - Tue, Apr 15, 2014 52 notes In an effort to prepare for a world after peak oil, design student Mark Colliass has invented a bike accessory that can only be described as Peak Hipster.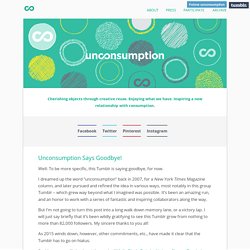 His clever contraption transforms a fixie into a rolling factory capable of cranking out arty, limited-edition lampshades that would make killer Etsy listings.The project makes manufacturing as easy as, well, riding a bike. A bespoke rotational casting machine attaches to a bicycle's handlebars. Pruned. Rina Swentzell's Adobe House. Judy introduced me to Rina Swentzell's house and I am really impressed.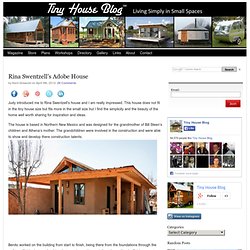 This house does not fit in the tiny house size but fits more in the small size but I find the simplicity and the beauty of the home well worth sharing for inspiration and ideas. The house is based in Northern New Mexico and was designed for the grandmother of Bill Steen's children and Athena's mother. Jalopy Cabins. Turtleback Nomadic Yurts. Welcome to Landerland. LanderLand.com. Sgnb. A Low Impact Woodland Home. Take one baby, a toddler and a building site.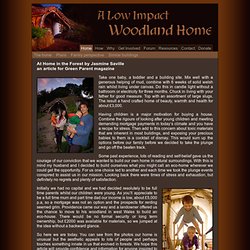 Mix well with a generous helping of mud, combine with 6 weeks of solid welsh rain whilst living under canvas. Do this in candle light without a bathroom or electricity for three months. 5,000 Wine Bottles Recycled Into Acoustics-Improving Ceiling At Buenos Aires Restaurant. Photos: Paula Alvarado.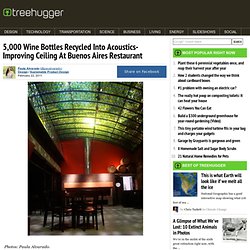 When I posted the story about La Dorita restaurant and its dozens of recycled-wine-bottles-lamps, a reader suggested that I took a look at another venue from the city which had a wine-bottle ceiling. Thus I got to Ginger Restaurant, which has, indeed, recovered more than 5,000 wine bottles from trash to improve the acoustics of its salon.
Diego Valentin, an engineer who owns the place, explained that the idea to build this lower ceiling (there is an actual ceiling above it) came before opening the restaurant last year.
---