Building Design
1:00 pm 85 notes Here's a pretty amazing clip of a dance performance involving plastic bags. A ballet set to Debussy's Prélude à l'après-midi d'un faune was performed by a cast … of plastic bags.At the start the sole human member of the cast (in this clip Phia Menard) seems oddly indifferent to her audience as she unhurriedly sets up her physical apparatus, adjusting the angles of a circle of large electric fans, cutting and Sellotaping the first of the plastic bags into the semblance of a human figure (0.22).Yet while it's a flat, almost frustrating prologue, it's also the level ground from which the show's sense of wonder rises (0.30). One by one the fans start whirring and gradually the cross-currents of air inflate the creature into a gracefully animate dancer, lifting her up onto her toes, stretching and twisting her body as if she were a live ballerina responding to Debussy's haunting call.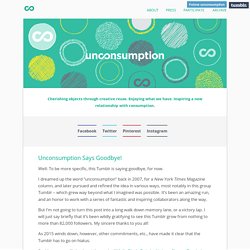 Judy introduced me to Rina Swentzell's house and I am really impressed. This house does not fit in the tiny house size but fits more in the small size but I find the simplicity and the beauty of the home well worth sharing for inspiration and ideas. The house is based in Northern New Mexico and was designed for the grandmother of Bill Steen's children and Athena's mother.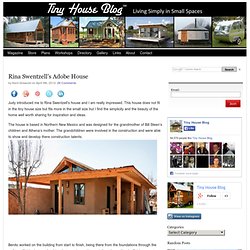 Rina Swentzell's Adobe House
Jalopy Cabins
Turtleback Nomadic Yurts
Welcome to Landerland
LanderLand.com
sgnb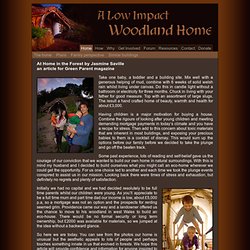 Take one baby, a toddler and a building site. Mix well with a generous helping of mud, combine with 6 weeks of solid welsh rain whilst living under canvas. Do this in candle light without a bathroom or electricity for three months.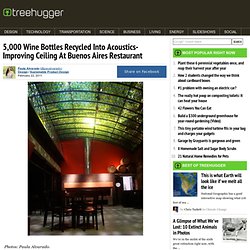 Photos: Paula Alvarado.
5,000 Wine Bottles Recycled Into Acoustics-Improving Ceiling At Buenos Aires Restaurant