Photo
black & white only!
45 Remarkable Examples of Urban Decay Photography | Design Newz
35+ Stunning Examples of Infrared Photography | Inspiration | PelFusion Design Magazine
tient je ne connaissais pas cette technique. HALLUCINANT!!!!! by nokipuce Nov 23
43 Spectacular Photos of Behind the Mask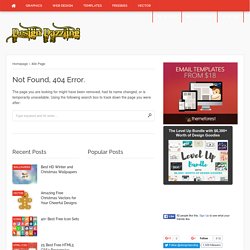 Posted on 31. Oct, 2010 by Labeeqa Ejaz in Graphics , Photoshop , Showcase The art of Mask.
The Dark Side of The Portrait Photography :: koikoikoi.com - Vis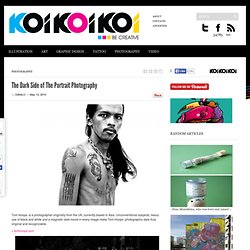 By PDMAC payday loans Photography The Dark Side of The Portrait Photography
Making Keyhole by Joshua Hoffine
26 photographies pour un départ en douceur dans les tons chocola
Macro photography is the art of taking close-up pictures that reveal details which can't be seen with the naked eye. For example, while we can see the fly on the wall, our eyes aren't equipped to make out the fine details of the hairs on it's face. This is where macro photography comes in.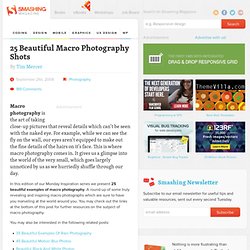 The Red Shirt political protest in Bangkok, Thailand has been active for nearly two months now, and has entered a new, deadly phase in the past week, with at least 36 of the total 60 deaths occurring in just the last few days. Anti-government protesters have barricaded themselves against government troops and the Thai army has declared certain protest areas to be "Live Fire Zones". A state of emergency is in effect, covering 17 provinces in the country, as protesters have refused orders to leave, and news just emerged that a renegade general who supported the Red Shirts, Khattiya Sawatdithol, died today from a gunshot wound he suffered on May 13th.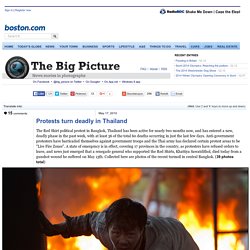 Protests turn deadly in Thailand
de la photo reportage de grande qualité by nokipuce Jun 3
Фотограф Susanna Majuri (29 фото - 4,47.Mb) » Фото и рисунки, арт и креативная реклама
Laughable Photography