Packaging
TheDieline.com. Packaging of the World: Creative Package Design Archive and Gall. Got milk? Creative Packaging in Selling Nature's Dairy. Graphic design holds several disciplines, the one from which we probably interact with the most in our daily lives in packaging.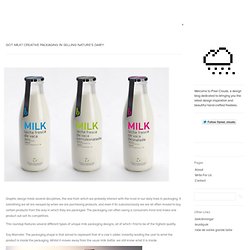 It something we all are swayed by when we are purchasing products, and even if its subconsciously we are all often moved to buy certain products from the way in which they are packaged. The packaging can often swing a consumers mind and make one product out-sell its competitors. This roundup features several different types of unique milk packaging designs, all of which I find to be of the highest quality. 20 Beautiful and Inspiring Food Package Designs. Humans base nearly all of their decisions at least partly on aesthetics, including everything from what product to buy and which person to date.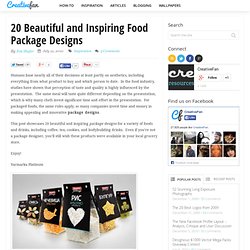 In the food industry, studies have shown that perception of taste and quality is highly influenced by the presentation. The same meal will taste quite different depending on the presentation, which is why many chefs invest significant time and effort in the presentation. For packaged foods, the same rules apply, so many companies invest time and money in making appealing and innovative package designs. This post showcases 20 beautiful and inspiring package designs for a variety of foods and drinks, including coffee, tea, cookies, and bodybuilding drinks. Even if you're not a package designer, you'll still wish these products were available in your local grocery store. Lovely Package® . The leading source for the very best that pack. Clever and Creative Tea Packaging.
Clever tea packaging and creative tea bag designs from all over the world.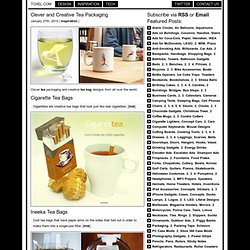 Cigarette Tea Bags Cigarettea are creative tea bags that look just like real cigarettes. [link] Ineeka Tea Bags Cool tea bags that have paper arms on the sides that fold out in order to make them into a single-use filter.
---