Artistes
Maciej Mizer - молодой дизайнер из Польши. Занимается 2d и 3d гр
Interview: Mysterious Post-it Note Artist (15 pieces)
When we first laid eyes on John Kenn's amazing post-it note art , we instantly fell in love.
Gregor Gaida represented by Galerie ADLER
Yoann Lemoine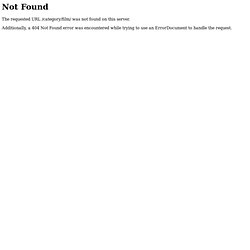 Here is my new video for my friends THE SHOES (Producers of my music project as WOODKID). A simple story about the conquest of light, of inner beauty.
After you've seen the imaginative work of John Kenn, I bet you'll never see post-it notes the same way again. As his full-time job, Kenn writes and directs television shows for children. When he finds the time, he draws these dark and surreal stories of monsters, trolls and children in precarious situations.
Tim Burtonesque Stories on Post-it Notes (13 pics)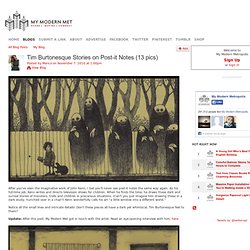 Look in art: Cris Brodahl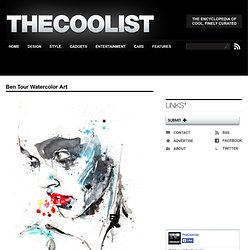 Ben Tour Watercolor Art
Ben Tour Watercolor Art Artist Ben Tour has developed a series of watercolor portraits with touching character and expression.
Apachennov: Surreal Digital Art | Follow me,sur!
Freelance Artist Portfolio, Nate Van Dyke
Below is work I've done for gallery shows or just because I felt like drawing it. Vic Is Dead The Many Things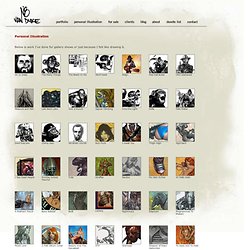 kaloiantoshev.com
Image: Le Cavalier polonais, 1655, 117 X 135 cm, Collection Frick, New York Au début du mois, nous avons effleuré le sujet du Cavalier polonais de Rembrandt, mais vain . En fait, l'idée germe depuis cet été, soit tout juste après la post Cavalier ou cavalière . Au début de septembre, c'était facile comme exercice d'association d'idées de passer du 70e anniversaire de l'invasion des nazis de la Pologne au mythe de la défaite des cavaliers polonais en 1939, pour arriver en troisième temps au Cavalier de Rembrandt.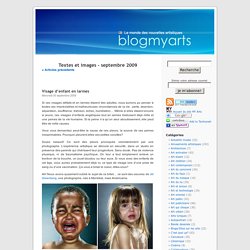 2009 septembre
ça c'est de la retouche, wow!!!!! by nokipuce Jun 4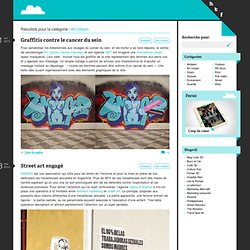 Art Urbain | Paperplane
De nombreux accidents arrivent en parking lors de manoeuvres de recul, pour alerter sur ce fait et promouvoir la caméra de recul équipant les modèles de la marque Toyota, l'agence belge Happiness Brussels a fait appel au street artist Ernest Zacharevic .
wow !!!! quel artiste n'a pas revé de faire une oeuvre d'une telle envergure by nokipuce Jun 8
Si Scott Studio - Illustration / Graphic Design / Art
Alex Andreyev on the Behance Network
alexandreev on deviantART
Artist of the week: Irina Vinnik
un travail de guedin MAGNIFIQUE by nokipuce Sep 30
DACS on the Behance Network