Artistes
Maciej Mizer - молодой дизайнер из Польши. Занимается 2d и 3d гр. Don kenn gallery. Interview: Mysterious Post-it Note Artist (15 pieces) When we first laid eyes on John Kenn's amazing post-it note art, we instantly fell in love.
Not only are each of his pieces extremely creative, Kenn's art shows that it doesn't necessarily matter what medium you use; it ultimately comes down to the message. Try and look for any information on John Kenn and you'll find it to be quite the challenge. Perhaps it's because he wants the art to speak for itself. Or maybe it's because post-it note art isn't his full-time job, rather, it's his part-time hobby. Gregor Gaida represented by Galerie ADLER. Tim Burtonesque Stories on Post-it Notes (13 pics) After you've seen the imaginative work of John Kenn, I bet you'll never see post-it notes the same way again.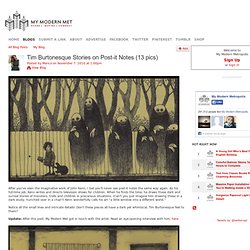 As his full-time job, Kenn writes and directs television shows for children. When he finds the time, he draws these dark and surreal stories of monsters, trolls and children in precarious situations. The Art of Jim Denevan. Maciej Kuciara | art direction | matte painting | concept art. Look in art: Cris Brodahl. Ben Tour Watercolor Art. Ben Tour Watercolor Art Artist Ben Tour has developed a series of watercolor portraits with touching character and expression.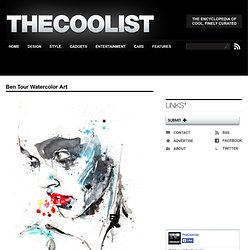 The Vancouver-based painter has been featured in galleries all over the world, starting from his first exhibition in Toronto, Ontario in 2000. His greatest work is in his touching watercolor portraits, a range that includes subtle colors and happy mistakes. His prints are available for purchase, but to get a sense of his perspective check the gallery below and pay his website a visit.
[ben tour via pixelelement, notcot] Apachennov: Surreal Digital Art | Follow me,sur! Freelance Artist Portfolio, Nate Van Dyke. Below is work I've done for gallery shows or just because I felt like drawing it.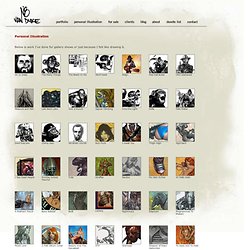 Vic Is Dead The Many Things. 2009 septembre. Image: Le Cavalier polonais, 1655, 117 X 135 cm, Collection Frick, New York Au début du mois, nous avons effleuré le sujet du Cavalier polonais de Rembrandt, mais vain.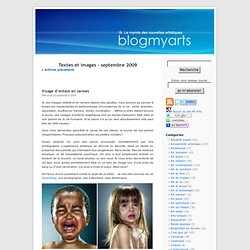 En fait, l'idée germe depuis cet été, soit tout juste après la post Cavalier ou cavalière. Shinybinary - Art and designs of Nik Ainley. The Digital Playground of Sara Blake - Illustration. Romain Laurent - Photographer. JeanYves Lemoigne. Christophe Huet, professionnel de la retouche photo - profession. Erik Johansson Photo & Retouch. Art Urbain | Paperplane. AMMAR est une association qui lutte pour les droits de l'Homme et pour la mise en place de lois défendant les travailleuses sexuelles en Argentine.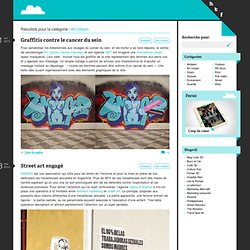 Plus de 85% de ces travailleuses sont des mères de famille espérant qu'un jour une loi soit promulguée afin de les défendre contre l'exploitation et les violences policières. Pour attirer l'attention sur ce sujet controversé, l'agence Ogilvy & Mather a mis en place une opération à la frontière entre ambient marketing et street art. Le principe, proposer aux passants deux visions différentes d'une travailleuse sexuelle. Si Scott Studio - Illustration / Graphic Design / Art. Alex Andreyev on the Behance Network. Alexandreev on deviantART. Artist of the week: Irina Vinnik. Kris Kuksi : Sculpture. DACS on the Behance Network. Sylvia Ji.
---