Data & Insights
Wissam Dandan - Daytona Beach SEO and Internet Marketing Consultant
Arabian Bytes – Digital and Tech Trends in the Middle East
Startup Genome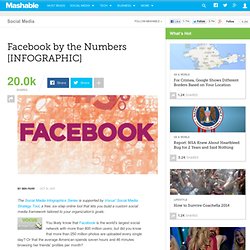 The Social Media Infographics Series is supported by Vocus' Social Media Strategy Tool, a free, six-step online tool that lets you build a custom social media framework tailored to your organization's goals. You likely know that Facebook is the world's largest social network with more than 800 million users, but did you know that more than 250 million photos are uploaded every single day? Or that the average American spends seven hours and 46 minutes browsing her friends' profiles per month?
wp-content/uploads/2011/10/Sindibad-Investment-Report_Oct_2011.pdf
Discover The World Around You With New Mobile App Roamz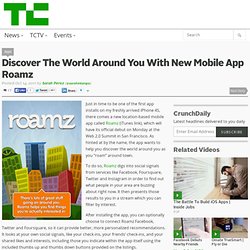 Just in time to be one of the first app installs on my freshly arrived iPhone 4S, there comes a new location-based mobile app called Roamz (iTunes link), which will have its official debut on Monday at the Web 2.0 Summit in San Francisco. As hinted at by the name, the app wants to help you discover the world around you as you "roam" around town. To do so, Roamz digs into social signals from services like Facebook, Foursquare, Twitter and Instagram in order to find out what people in your area are buzzing about right now.
Designing Dashboards & Data Visualisations in Web Apps