Agence digitale
Free SEO Analysis Search Engine Optimization Tool. SEO (Search Engine Optimization) Analysis Tool This SEO Analysis Tool is to help you analyze and measure the ranking potential of your web pages.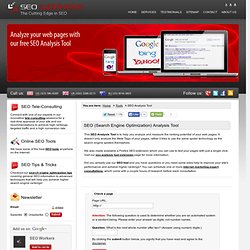 It doesn't only analyze the Meta Tags of your pages, rather it tries to use the same spider technology as the search engine spiders themselves. Présence sur les réseaux sociaux : 3 éléments indispensables. Cet article a été publié il y a 3 ans 3 mois 25 jours, il est possible qu'il ne soit plus à jour.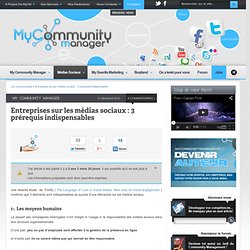 Les informations proposées sont donc peut-être expirées. Une récente étude de Firefly ( The Language of Love in Social Media. New rules for brand engagement ) confirme que 3 éléments sont indispensables au succès d'une démarche sur les médias sociaux. We Are Social - agence médias sociaux / agence e-réputation / agence de buzz marketing / agence de RP online / agence social media - Paris, France, Europe. Marketing Mobile, mobile marketing : news PureAgency.com | PureAgency.
---