GIFT WRAPPING
Powiększenie fotki towaru
Music Theme Gift Wrapping Idea - Sheet Music Gift Wrapping Craft
A Crafted Christmas: {Ideas for DIY Giftwrapping No 3 ~ Fabric}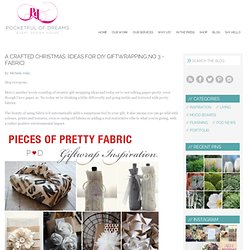 Hey everyone,
Origami Box (design by Robin Glynn and Carmen Sprung)
By Kate on June 6, 2011 I'm pretty chuffed with these woven paper gift toppers. They are a sinch to make and look really great with recycled newspaper wrap.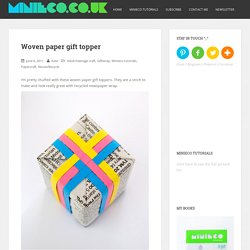 As we all know, Christmas is very near. Last time we gave you that Quick And Cute Christmas Greeting Card Featuring Santa , and today we've found over 30 nice gift box tutorials that we want to share with you. Make this Christmas special by giving it a personal touch.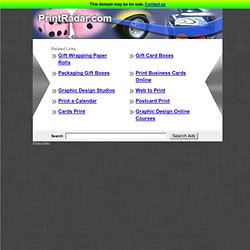 For the past few weeks I've been constantly reminded of how I need to throw out the mindset of "I just need this/that before I can do my project", and rather just use what I have. One of my big problems is that I make something as a gift and then usually can't find appropriate packaging.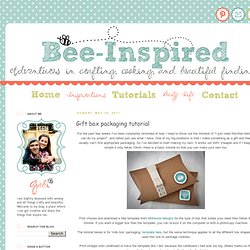 Hello!
Tutorial – Fabric Covered Shoes |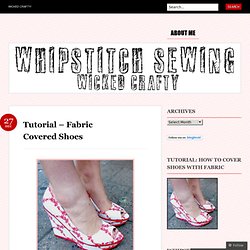 Untitled
Christmas Box Topiary
Unstitched. The Find: Kraft Paper Gift Wrap Ideas
Here's a less pointy variation of the magazine gift bow.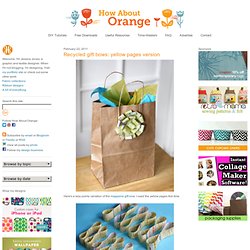 yellow pages version
Gift Bag Made From A Magazine Page
In gift wrap emergencies when you've got the present but need some wrapping, here's an idea for turning a magazine page into a bow. There may be better ways to stick this thing together, but I used what I had on hand: staples and adhesive glue dots. Double stick tape or brads should work, too. Cut a magazine page lengthwise into 9 strips, 3/4" wide. Leave 3 of the strips full length. Cut one inch off 3 of the strips.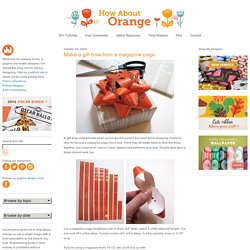 Crafty Birthday to You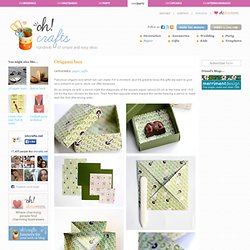 Fabulous origami box which we can make it in a moment, and it's great to keep the gifts we want to give as a present or just to store our little treasures. It's as simple as with a pencil mark the diagonals of the square paper (about 20 cm to the base and 14,5 cm for the top) chosen for the box. Then fold the opposite sides toward the center helping a pencil to mark well the fold (the wrong side).
Origami box in Crafts for home stationery and paper for birthdays, anniversaries or dinners
Gift bags from envelopes in Crafts for home stationery and paper for birthdays, anniversaries or dinners
The perfect ribbon in Craft ideas for original gifts and presents
MT wrapping ideas in Craft ideas for original gifts and presents
Furoshiki gift wrapping in Craft ideas for original gifts and presents
Furoshiki is the name of the squared fabric used to wrap and carry all types of objects, clothes, gifts, or even bottles. This technique is an art in Japan and 100% ecologic, because the fabric can still be used for other packaging, taking care of the environment and forgetting the polluting plastic bags. It is not essential to use japanese furoshiki cloth (available at Furoshiki or Furochic), but anyone who has a nice texture or pattern can be useful (Ikea always has a good selection or the well-known Finnish company Marimekko, with its colorful and distinctive patterns and fabrics.)