Pop
MIKA - Rain. MIKA - Relax, Take It Easy. Caroline Costa. Upload caroline-costa.net Subscription preferences Loading...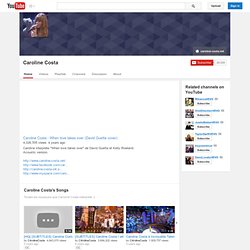 La Franela - Hacer un puente. Fruta deliciosa - vi amor. Fruta Deliciosa - Nada más que hablar (Video Oficial HD) Super Junior - Mr. Simple. Adele - Someone Like You. Adele - Rolling In The Deep. Rihanna - Don't Stop The Music. Rihanna - Umbrella. Rihanna - Only Girl. Pitbull - Give Me Everything.
Miranda
Lady Gaga. Justin Bieber - Never Say Never. Jennifer Lopez - On The Floor. Britney Spears - I Wanna Go. Tan Bionica.
---