Computer Science
Network ,Hack,tools sites. Ray Kurzweil joins Google as director of engineering | Internet & Media. Ray Kurzweil, the famed inventor and futurist, said today that he would join Google, starting Monday, to work on "some of the hardest problems in computer science.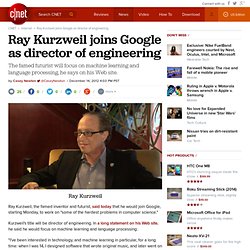 " Kurzweil's title will be director of engineering. In a long statement on his Web site, he said he would focus on machine learning and language processing: "I've been interested in technology, and machine learning in particular, for a long time: when I was 14, I designed software that wrote original music, and later went on to invent the first print-to-speech reading machine for the blind, among other inventions.
Remembering COM. In the late '90s I thought COM (Microsoft's Component Object Model) was the way of the future.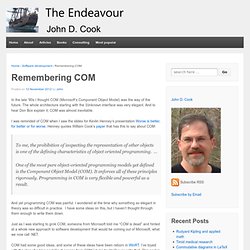 The whole architecture starting with the IUnknown interface was very elegant. And to hear Don Box explain it, COM was almost inevitable. Jure Klepic: Social Media Is Much More Than Just Social and Media. Based on my observations of how most businesses are currently approaching the process of incorporating social media into their marketing plans, I can see that they do not truly understand all of the components of social media.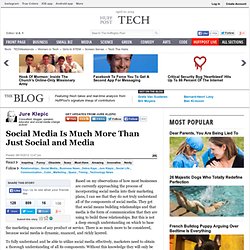 They get that social means building relationships and that media is the form of communication that they are using to build these relationships. But this is not a deep enough understanding on which to base the marketing success of any product or service. There is so much more to be considered, because social media is dynamic, nuanced, and richly layered. BIG BROTHER – Une caméra pour identifier des clients à partir de photos sur Facebook. C'est un petit boîtier bleu doté d'un système de reconnaissance faciale.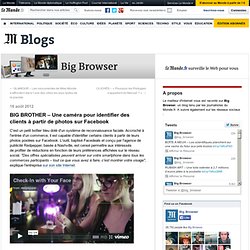 Accroché à l'entrée d'un commerce, il est capable d'identifier certains clients à partir de leurs photos postées sur Facebook. L'outil, baptisé Facedeals et conçu par l'agence de publicité Redpepper, basée à Nashville, est censé permettre aux intéressés de profiter de réductions en fonction de leurs préférences affichées sur le réseau social. How generous is the science budget, really? | Richard P Grant | Science. Top three medal-winning nations at the London 2012 Olympic Games Not a bad performance that, was it?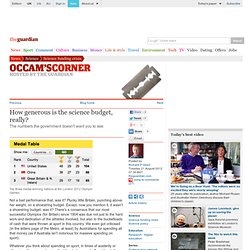 Plucky little Britain, punching above her weight, on a shoestring budget. Can Computers Predict Crimes? | Innovations. La froide colère du ministre Vidalies contre les effets pervers du net. 1Ce n'est pas franchement une guerre ouverte.Plutôt, pour l'heure, un simple constat d'échec, un peu amer, pointant les effets pervers qu'une mobilisation en ligne peut entraîner dans la vie bien réelle, et ce en raison d'une application trop stricte du "principe de transparence".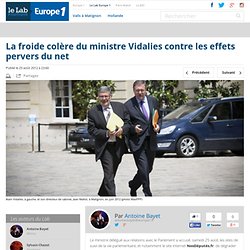 Ouverture des données publiques : l'avis du CNNum. Le Conseil National du Numérique avait dès sa création souligné l'importance du chantier « Open Data » et décidé de s'autosaisir de ce sujet en installant un groupe de travail.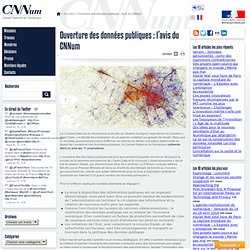 Alors que le nouveau gouvernement vient d'affirmer sa volonté de mener une action déterminée en faveur de l'ouverture des données publiques, le Conseil National du Numérique présente dans un avis ses 11 propositions. L'ouverture des données publiques est plus que jamais d'actualité comme en témoigne le succès de la semaine européenne de l'Open Data et le concours « dataconnexions » lancé par la mission Etalab, qui viennent tous deux de s'achever. Megaupload est mort : nous entrons dans une ère nouvelle. Nous vous disions cette nuit que nous ne pleurons pas la mort de Megaupload.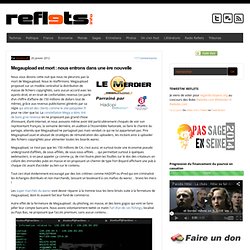 Nous le réaffirmons. Megaupload proposait sur un modèle centralisé la distribution de masse de fichiers copyrightés, sans aucun accord avec les ayants-droit, et en tirait de confortables revenus (on parle d'un chiffre d'affaire de 150 millions de dollars tout de même), grâce aux revenus publicitaires générés par sa régie qui attirait des clients comme le site patypoker.fr pour ne citer que lui. La constellation Mega a donc tiré de bons gros revenus en ne proposant pas grand chose d'innovant, d'anti-Internet, et nous avouons même avoir été particulièrement choqués de voir son représentant français, la semaine dernière, en audition à l'Assemblée Nationale, se faire le chantre du partage, attendu que Megaupload ne partageait pas mais vendait ce qui ne lui appartenait pas. The 7th HiPEAC conference will take place in Paris | HiPEAC. UK's most powerful GPU supercomputer booted up - Enterprise. Emerald, the UK's most powerful GPU supercomputer was booted up yesterday at the Science and Technology Facilities Council's Rutherford Appleton Laboratory (RAL) in Oxfordshire.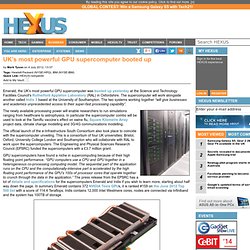 The supercomputer will work alongside another called Iridis 3 based at the University of Southampton. The two systems working together "will give businesses and academics unprecedented access to their super-fast processing capability". The newly available processing power will enable researchers to run simulations ranging from healthcare to astrophysics. In particular the supercomputer combo will be used to look at the Tamiflu vaccine's effect on swine flu, Square Kilometre Array project data, climate change modelling and 3G/4G communications modelling.
How Google uses Linear Algebra to Rank Pgaes. The CPU is dead. Long live the CPU! - Blog - StreamComputing. Scene from Gladiator when is decided on the end of somebody's life.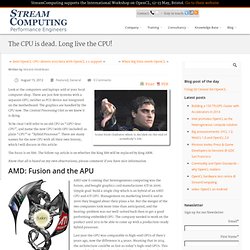 Look at the computers and laptops sold at your local computer shop. There are just few systems with a separate GPU, neither as PCI-device nor integrated on the motherboard. The graphics are handled by the CPU now. The Central Processing Unit as we knew it is dying. To be clear I will refer to an old CPU as "GPU-less CPU", and name the new CPU (with GPU included) as plain "CPU" or "hybrid Processor". NASA Team Drives Mars Rover Like a 3D Game. The C Library Reference Guide.
Cyber-snooping & anti-transparency laws: is 'parallel internet' the answer? At a time when Julian Assange (as this goes to press) is still enjoying protective asylum in the Ecuadorian Embassy, it's no coincidence that Australia and the UK are acting in tandem to bring in new legislation to cyber-snoop on their respective populations. This will involve all media – phones, mobile phones, SMS, Skype calls, email, online chat, etc. In doing this, both countries will fall into line with what the USA is enacting via its cyber-snooping legislation. The case for open computer programs : Nature. The curse of ambiguity Ambiguity in program descriptions leads to the possibility, if not the certainty, that a given natural language description can be converted into computer code in various ways, each of which may lead to different numerical outcomes.
Innumerable potential issues exist, but might include mistaken order of operations, reference to different model versions, or unclear calculations of uncertainties. The problem of ambiguity has haunted software development from its earliest days.
---