Politics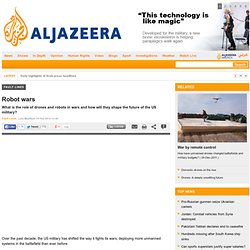 Robot wars - Fault Lines
Over the past decade, the US military has shifted the way it fights its wars, deploying more unmanned systems in the battlefield than ever before. Today there are more than 7,000 drones and 12,000 ground robots in use by all branches of the military. These systems mean less American deaths and also less political risk for the US when it takes acts of lethal force – often outside of official war zones.
Robot wars - Fault Lines
Rachel Maddow: The MSNBC host sits down with Jacob Weisberg
Rachel Maddow © NBC News. Rachel Maddow doesn't shy away from the liberal label. But she says there's an important distinction between what she and her MSNBC colleagues do and how their counterparts operate at Fox News. On-air personalities at MSNBC, Maddow says, don't take direction or follow talking points from the network.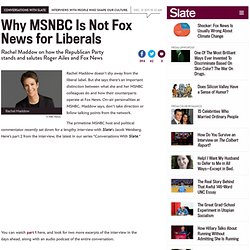 Rachel Maddow takes on Fox News in interview with Jacob Weisberg