Linux & Cie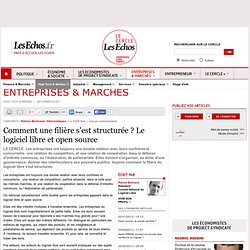 Comment une filière s'est structurée ? Le logiciel libre et open source
Les entreprises ont toujours une double relation avec leurs confrères et concurrents : une relation de compétition, parfois virulente, dans la lutte pour les mêmes marchés, et une relation de coopération dans la défense d'intérêts communs, ou l'élaboration de partenariats. On retrouve naturellement cette dualité parmi les entreprises agissant dans le logiciel libre et open source. Elles ont des intérêts multiples à travailler ensemble.
Valve Linux Beta Survey
Top 10 des photos artistiques de chiens sous l'eau (ou « les dents de la piscine »)
Linux for Christians | Linux – Free as in Salvation. Eph 2:8-9
Matériel open source et micro-pc
Un article de Wikipédia, l'encyclopédie libre.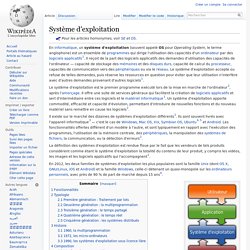 Protection des consommateurs Cassation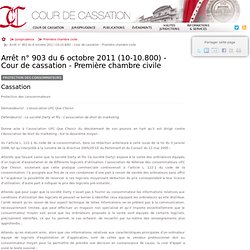 Cour de cassation
Today is Software Freedom Day, and that means fans of free and open source software around the globe are celebrating all the ways it improves our lives.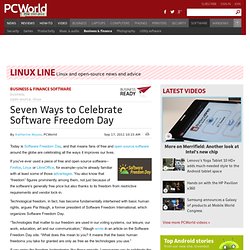 Seven Ways to Celebrate Software Freedom Day
Software Freedom Day - SFD Home
Download VirtualBox 4.1 Final for Linux
After a couple of months of development, Oracle proudly announced last evening, July 19th, a major update to its popular and powerful VirtualBox virtualization software, VirtualBox 4.1.0, which brings lots of new features and many improvements. The VirtualBox 4.1.0 binaries are now available for download (see the link at the end of the article) for Ubuntu 11.04, Debian Squeeze, Fedora 14, RHEL 6, openSUSE 11.4 and other Linux distributions.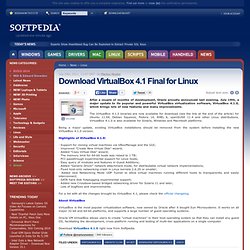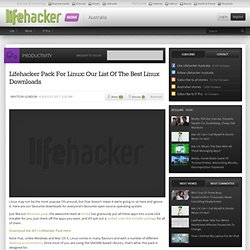 Lifehacker Pack For Linux: Our List Of The Best Linux Downloads
Linux may not be the most popular OS around, but that doesn't mean it we're going to sit here and ignore it. Here are our favourite downloads for everyone's favourite open source operating system. Just like our Windows pack, the awesome team at Ninite has graciously put all these apps into a one-click installer for you.
10 small Linux apps to take note of - Open Source - Techguide
Kernel et Linus (histoire et actualité)
kkk6zxej Shared by nicolas_mathey
kl8h8fj Shared by nicolas_mathey
gy7jvwej Shared by nicolas_mathey
h2clwnkj Shared by nicolas_mathey
kem6imqj Shared by nicolas_mathey
Propriété intellectuelle/Droit d'auteur
Linux falls to patent troll - Bedrock manages where SCO failed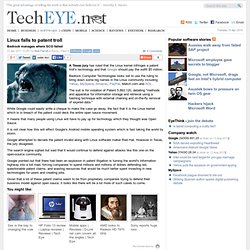 A Texas jury has ruled that the Linux kernel infringes a patent troll's technology and that Google should pay the outfit $5 million.
Linux patent suit ruled against Google - Software - News - ZDNet Asia
Civilization II
Le blog de la vache libre.