Nkupelian
Nare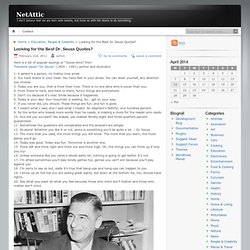 Posted by admin on Feb 2, 2011 in Education , People & Celebrity | Here is a list of popular sayings or "Seuss-isms" from Theodore Geisel "Dr. Seuss" (1904 – 1991) author and illustrator.
Five Lessons About How To Treat People -- Author Unknown 1. First Important Lesson - "Know The Cleaning Lady" During my second month of college, our professor gave us a pop quiz. I was a conscientious student and had breezed through the questions, until I read the last one: "What is the first name of the woman who cleans the school?" Surely this was some kind of joke.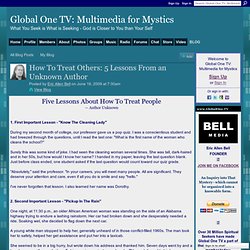 How To Treat Others: 5 Lessons From an Unknown Author
JK Wedding Entrance Dance Video
If you ask me, Nutella should be considered one of the four main food groups. This chocolate-hazelnut spread has it all: healthy fat and protein from nuts , heart-healthy antioxidants from the dark chocolate , a touch of sweetness to fulfill that...um...sugar requirement...okay, so it's not quite ready for a starring role on the food pyramid. Who cares, when it tastes so good? The problem with traditional Nutella--in addition to its addicting flavor--is that it's loaded with modified palm oil. If you're like me, and you want your guilty pleasures to come with a little less guilt, you'll be thrilled to know that you can make homemade Nutella with just four ingredients and about 15 minutes!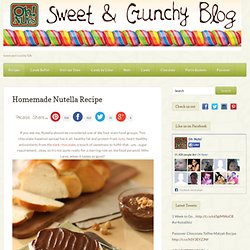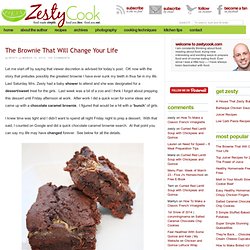 Let me start off by saying that viewer discretion is advised for today's post. OK now with the story that preludes possibly the greatest brownie I have ever sunk my teeth in thus far in my life. Last Saturday Mrs. Zesty had a baby shower to attend and she was designated for a dessert/sweet treat for the girls.
As promised. This is Part 2 of our Pictures Of The Year 2010 review. If you've missed Part 1 , make sure you check it out for some amazing photography by photographers who often put themselves in harms way to get that perfect shot which makes us think, wonder , cry or smile. Part 2 is much of the same as Part 1. That means more images of anguish, pain, death, conflict, joy and hope. There are some really cool shots in this review and we're sure you will enjoy them.