Photog blogs
the maternal lens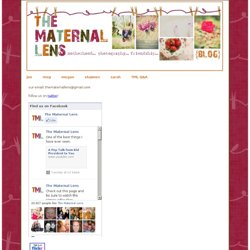 all good things must come to an end. that's what they say. is it true? do all good things come to an end? today, sadly, i believe it's true.
Photography is all about exposure, or the light that is allowed to be let in when a photo is taken. Learning how to adjust exposure to get the effect you're looking for is one of the things all photographers have to eventually learn, and one of the easiest examples of this is taking a photo of a silhouette against a sunrise or sunset. In the photo above, I exposed for the sky. "Exposing for the sky" means I told my camera that I wanted to capture all the beauty and color variations of the sky and not to worry about letting enough light in to see my baby. By "telling my camera" I mean that I made the necessary adjustments and tweaks to my camera settings to make sure the sky was properly exposed. In this case, I took the easy road and simply dialed back the exposure compensation until it let in less and less light…to the point that I was satisfied that it was capturing the sunset accurately.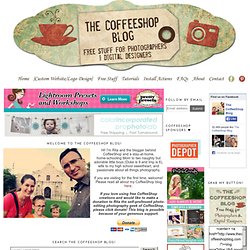 CoffeeShop Actions and Presets!
If you would like to help support this blog and get all of my favorite Photoshop/PSE actions and LR presets in one convenient download (over 170 actions and now even my favorite Lightroom presets!), please click here to read all about it. Post any questions or broken link reports to the CoffeeShop Facebook Page.ACTION/PRESET TERMS OF USE:
Blogger makes it easier than ever to post large images now. I would suggest cropping your images web-sized before uploading them so your original large images won't get stolen. I usually don't load images larger than 1000px wide. Make sure you are using the new post editor. If not, it is easy to set up. (Warning: The new post editor does not have spell check for some crazy reason...
Blogger UnWrapped: Posting Large Images, UPDATED!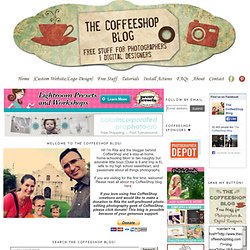 Texas Chicks Blogs and Pics — Making Digital Photography Easy for You!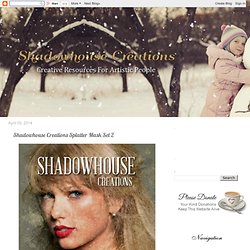 Shadowhouse Splatter Mask Set 2 contains: Actually this set should be set 3, my bad! 4 PNG Masks4 PSD masksALL 4 MASKS MADE INTO A ABR. BRUSH SET * The Brushes were made in Photoshop CS3 / so they can be used in Photoshop versions CS3 to CS6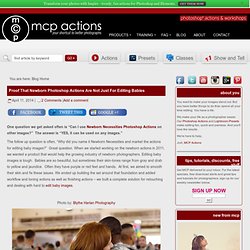 Proof That Newborn Photoshop Actions Are Not Just For Editing Babies One question we get asked often is "Can I use Newborn Necessities Photoshop Actions on other images?" The answer is "YES, it can be used on any images." The follow up question is often, "Why did you name it Newborn Necessities and market the actions for editing baby images?" Great question. When we started working on the newborn actions in 2011, we wanted a product that would help the growing industry of newborn photographers.