Tools etc.
Works: How to Create Em Dash or En Dash in Word Processor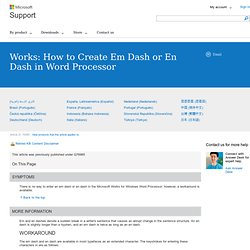 There is no way to enter an em dash or en dash in the Microsoft Works for Windows Word Processor; however, a workaround is available. Em and en dashes denote a sudden break in a writer's sentence that causes an abrupt change in the sentence structure.
Bite-Size Edits:
How to Recover Deleted Files with Free Software - Feature - Life
Ack! The computer ate my term paper!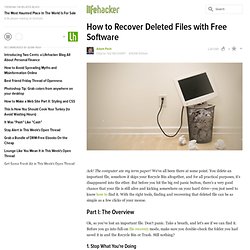 Top 15 Ways to Extend Your Laptop's Battery Life
Laptops tend to lose their charm quickly when you're constantly looking for the nearest power outlet to charge up.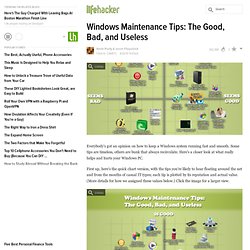 SExpand Everybody's got an opinion on how to keep a Windows system running fast and smooth.
Windows Maintenance Tips: The Good, Bad, and Useless - Windows m
Keyboard Shortcuts for Playback Controls Play or pause a file. CTRL+P Stop playback.
Windows Media Player Hot Keys