Future
What happens when objects start to post their position and status on the internet? Amazing things.
Building an Internet of Things (video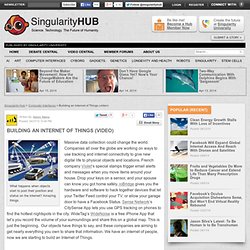 Web 2.0 Expo SF 2010: Tim O'Reilly, "State of the Internet Opera
The Future Of The Web: Where Will We Be In Five Years?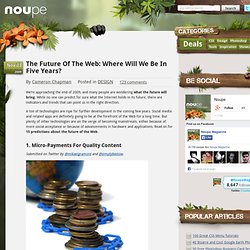 Nov 03 2009 We're approaching the end of 2009, and many people are wondering what the future will bring. While no one can predict for sure what the Internet holds in its future, there are indicators and trends that can point us in the right direction.
Web 2.0 Events: Co-produced by UBM TechWeb and O'Reilly Conferen
awesome things that haven't been invented
/aiGesture: Video Gesture Recognition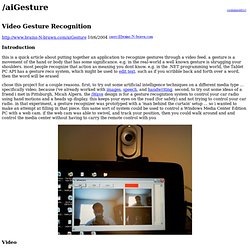 http://www.brains-N-brawn.com/aiGesture 10/6/2004 Introduction
The band Art vs. Science, Courtesy www.artvsscience.net This July, I'll be teaching a course I developed on the intersections of contemporary art and science, for Worcester Polytechnic Institute (WPI).
On teaching art to scientists