Travels
România.Turistica part 1
Iata unde poti petrece Ziua Indragostitilor in Romania -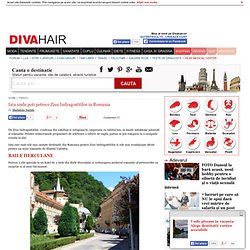 De Ziua Indragostitilor, evadeaza din cotidian si refugiaza-te, impreuna cu iubitul tau, in locatii autohtone pitoresti si relaxante. Printre numeroasele propueneri de celebrare a iubirii de cuplu, putine se pot compara cu o escapada reusita in doi. Iata care sunt cele mai cautate destinatii din Romania pentru Ziua Indragostitilor si cele mai avantajoase oferte pentru un sejur romantic de Sfantul Valentin. Petrece 5 zile speciale la un hotel de 3 stele din Baile Herculane si redescopera misterul romantic al petrecerilor cu surprize si al unui bal mascat. Cazare la HOTEL FERDINAND 3* Perioada: 13- 17 februarie 2012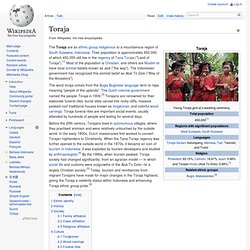 Toraja
The Toraja are an ethnic group indigenous to a mountainous region of South Sulawesi, Indonesia. Their population is approximately 650,000, of which 450,000 still live in the regency of Tana Toraja ("Land of Toraja").[1] Most of the population is Christian, and others are Muslim or have local animist beliefs known as aluk ("the way"). The Indonesian government has recognized this animist belief as Aluk To Dolo ("Way of the Ancestors"). The word toraja comes from the Bugis Buginese language term to riaja, meaning "people of the uplands".
Louis Hotels, Hotels in Greece, Hotels in Cyprus | Louis Hotels
The Louis Group is one of the leading travel, cruising and hotel groups in the Mediterranean with over 75 years of experience. As a member of the Louis Group, Louis Hotels, with over 65 years in the hospitality industry has a leading position in the hotel sector in both Cyprus and Greece with 4 star hotels in Cyprus, 4 star hotels in Greece & a 5 star hotel in Limassol, Cyprus, a 4 star hotel in Crete, a 4 star hotels in Rhodes, 4 star hotels in Corfu, 4 star Zante hotels and a boutique hotel in Mykonos. With 19 four star hotels and five star hotels in Cyprus and Greece (including the Hilton Park in Nicosia which is managed by Hilton Hotels Cooperation and the Mykonos Theoxenia, a deluxe boutique hotel in Mykonos Town which is a member of "design hotels") and over 12,000 beds across Paphos, Limassol, Protaras, Crete, Corfu, Zakynthos, Rhodes & Mykonos, Louis Hotels offers the modern traveler a "world of choices".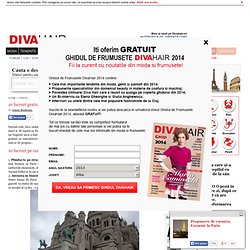 10 lucruri pe care poti sa le faci gratis in Paris
Parisul este, fara indoiala, un oras pe care oricine si-ar dori sa-l viziteze. Insa multa lume este speriata de preturile mari si de faptul ca Parisul este considerat un oras foarte scump. Tocmai m-am intors dintr-o mica vacanta la Paris, iar bugetul meu a fost atat de limitat incat am incercat sa gasesc cat mai multe variante si lucruri de facut... in mod gratuit, in romanticul oras. Daca ai si tu un buget mic, insa vrei sa te bucuri de ce iti poate oferi "orasul luminilor", iata ce iti propun... 1. Plimba-te pe strazile Parisului, admira arhitectura si oamenii de diverse nationalitati.