Culture
Thule
Thule ( / ˈ θj uː l iː / ; [ 1 ] [ 2 ] [ 3 ] Greek : Θούλη, Thoule ), also spelled Thula , Thila , or Thyïlea , is, in classical European literature and maps, a region in the far north.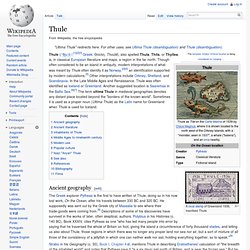 Sybaris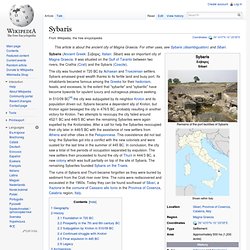 Sybaris ( Greek : Σύβαρις ; Italian : Sibari ) was a Greek colony on the western shore of the Gulf of Taranto in Calabria , at the very southern end of the Italian peninsula. Enjoying an excellent weather, surrounded by fertile land, and extremely wealthy due to its busy port, the city's level of prosperity was vast, and its inhabitants were famous for their hedonism , feasts, and excesses, to the extent that "sybarite" and "sybaritic" have become bywords for opulent luxury and outrageous pleasure seeking.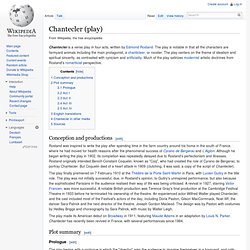 Chantecler (play)
' Chantecler' is a verse play in four acts, written by Edmond Rostand .