News
Press TV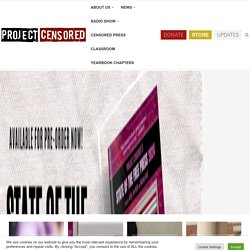 Take Action Now! All Project Censored Supporters Get a Free Top 25 Censored Stories Book!Become a Supporting Member HereSign up By Jeremy Cloward, Ph.D. Fukushima: An Update from Japan by Brian Covert
Project Censored
Last month, the ruling Japanese coalition parties quickly rammed through Parliament a state secrets law. We Americans better take notice. Under its provisions the government alone decides what are state secrets and any civil servants who divulge any "secrets" can be jailed for up to 10 years. Journalists caught in the web of this vaguely defined law can be jailed for up to 5 years.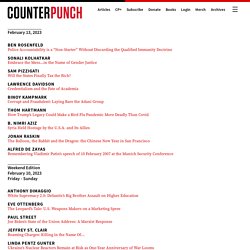 Counterpunch: Tells the Facts, Names the Names
The Daily Bell
IPS Inter Press Service
Crooks and Liars
DRUDGE REPORT 2012®
Bank-Run Fears Continue; HSBC Restricts Large Cash Withdrawals... BLAIR: Extremist religion is at root of 21st-century wars... Will Richard Branson's space tourist ever take off? Stephen Hawking: 'There are no black holes'... SWEET '16: Iowa Readies For Hillary -- Again... UPDATE: Woman jumps to her death from roof of Beverly Hills plastic surgery clinic...
My Way - News - News Home
Before It's News :: Stories contributed by ActivistPost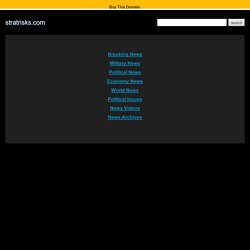 StratRisks | Observing The Grand Geopolitical Game of Risk
Twenty years after the horrors of the Rwandan genocide, researchers at The University of Sydney have created a model predicting which countries will experience targeted mass violence across the globe. Known as the Atrocity Forecasting Project, the model plugs in more than a dozen "instability variables," which include statistics on civil wars, regime changes, assassinations, neighboring state conflicts, infant mortality rates, and instances of previous genocides.
Sibel Edmonds' Boiling Frogs Post | Home of the Irate Minority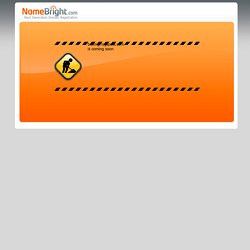 Sibel Edmonds' Boiling Frogs Politics, Civil Liberties, Media, Editorial, Activism Header Quote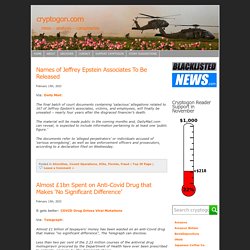 NSA Collects 200 Million Text Messages Daily; 'Untargeted' Global Sweep January 16th, 2014 Via: Guardian: The National Security Agency has collected almost 200 million text messages a day from across the globe, using them to extract data including location, contact networks and credit card details, according to top-secret documents. The untargeted collection and storage of SMS messages – including their contacts – is revealed in a joint investigation between the Guardian and the UK's Channel 4 News based on material provided by NSA whistleblower Edward Snowden. The documents also reveal the UK spy agency GCHQ has made use of the NSA database to search the metadata of "untargeted and unwarranted" communications belonging to people in the UK.
cryptogon.com
All Posts