Architecture
Volume #36: Ways to Be Critical July, 2013 The critic is dead. Long live the network! So it goes in our world of diffuse and shared knowledge.
archis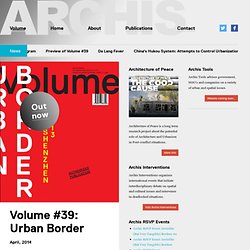 "Grasshopper is not a simple software, however it's not impossible to learn and even to excel at it if you are to be introduced to it properly. Last year I had attended the LAN course and it was extremely beneficial to my understanding to the software. At the time I knew few basic principles and did not know how to use Rhino either.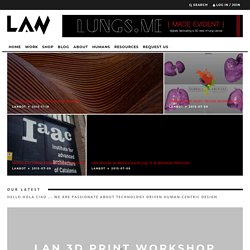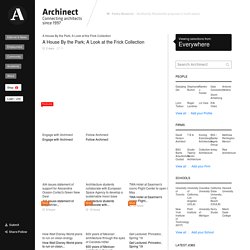 Screen/Print #11: OASE's "Building Atmosphere" 7 days 2 "Building Tomorrow" Exhibit 5 mins The Architectural League NY - First Friday... 10 mins
quondam
click [ design space ] | architecture. art. lifestyle.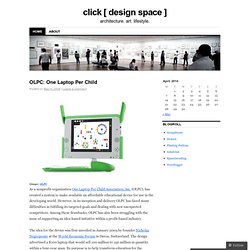 Everything we use has a purpose and process – both of which go largely unseen by society. What we do see are the products we need to carry out daily activities, usually bought from a store conveniently nearby. Since the development of mechanization during the Industrial Revolution, manufacturing these items has become facilitated by the maximization of production capacity.
East Hampton Beach House Renovation by Utopus Studio A full restoration and renovation of an existing summer vacation home in East Hampton, the main requirements called for the restoration of the existing shell throughout the façade. As well as new mezzanine railing, millwork, carpeting, lighting, hardware and finishes in the interior.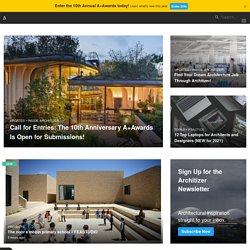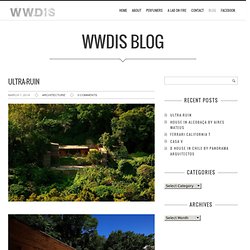 via architizer.com Can Manuel d'en Corda is located on a plot of 19,060 m2 of rustic nature in the area of the Vénda des Cap de Barbaria, in the west of the island of Formentera. The most significant pre-existing conditions, which have been maintained and enhanced through the project, are a small forest of pines and junipers located in the west area of the estate and the old house Can Manuel de'n Corda, which reflects the scheme type of the domestic vernacular architecture developed in Formentera between the late eighteenth and mid nineteenth century.Read the rest of this article @ Architizer »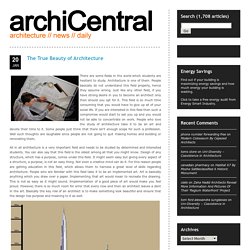 History of architecture starts when first time men though to build beautifully. A building without beauty is merely a structure, not an art. Utilitarian considerations of a building, stability and strength are works of engineers. It's the work of architects to add the beauty to it. Architecture is actually an art which guides us to harmonize in a building both the beauty and utility requirements of a building. Architecture stands at top in the category of useful arts.
A week ago I attended a panel discussion at the Syracuse University Fisher Center in New York City. The evening was billed as a book launch for Matthew Stadler's Deventer, one of my favorite books from last year, but it was really a discussion on narrative and architecture through the guise of three books: Deventer, which documents two projects by Dutch architect Matthijs Bouw's One Architecture, Jimenez Lai's graphic novel Citizens of No Place, and Bjarke Ingels's comic monograph Yes Is More. While Mr. BIG was not in attendance, Lai and Bouw were joined by moderator Michael Speaks, Dean of the School of Architecture at Syracuse University, with Stadler participating from Europe via Skype. Following some introductory remarks from Speaks, Stadler read a chapter from his book, a great one on the Seattle Public Library competition.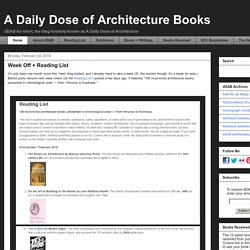 Designing a piece of kitchen furniture, although it sounds like a wonderful, simple and practical idea may very well end up like a marvelous, stubborn and upsetting migraine. Kitchens are never easy to redesign. Obeying the cooking practicality rules and bending under the new entertaining directives, revolutionizing kitchen furniture items could end up in a nightmare design situation. Butz + Klug's Kitchen table concept surprises through its unexpected versatility.
DecoJournal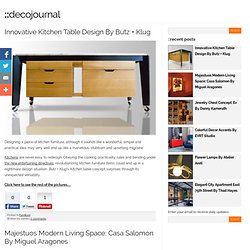 category: architecture
This article by Marc Kristal from Metropolis Magazine, originally titled "Digital Details," looks at the work of NRI, a New York company that is leading the way when it comes to 3D Printing (or rather, additive manufacturing) – finding that there is a craft in these machine-produced models after all. First things first: The term "3-D printing" is a misnomer according to Arthur Young-Spivey, the digital fabrication specialist at NRI—a 116-year-old, New York–headquartered supplier of reprographic services to architects and their tradespeople. "The correct term is 'additive manufacturing,'" he explains. "People call it 3-D printing because it enables you to wrap your head around it, but in some ways it's confusing." Young-Spivey has a point, as the process by which a digital file is converted into an object isn't "printing" in the commonly understood sense of applying pigment on a substrate.