Electronic
Wise Warthog - Analog electronics learning resources for students and hobbyists
ST Microelectronics datasheet pdf catalog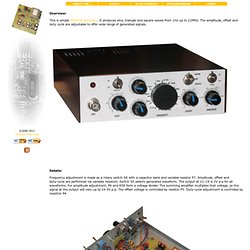 Overview:
DIY, audio, electronics...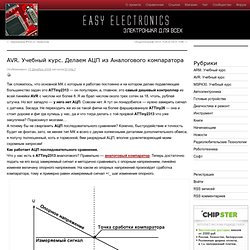 Так сложилось, что основной МК с которым я работаю постоянно и на котором делаю подавляющее большинство задач это ATTiny2313 — он популярен, а, главное, это самый дешевый контроллер из всей линейки AVR с числом ног более 8.
AVR. Учебный курс. Делаем АЦП из Аналогового компаратора : Электроника для всех
Napětí lze nastavit hodnotami dvou externích rezistorů v rozmezí od 2,75V do 36,0V, ovšem za předpokladu že vstupní napájecí napětí bude nejméně o 2,5 V vyšší.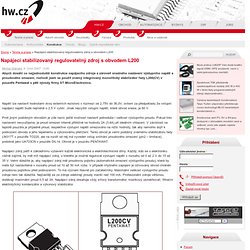 Napájecí stabilizovaný regulovatelný zdroj s obvodem L200 | HW.cz
L200 Power Supply
Circuit : Andy CollinsonEmail : Description Power supply with variable voltage and fixed current regulation made using the ubiquitous L200C regulator. Notes The versatile 5 pin L200C regulator offers both voltage and current regulation in a single package.