TV Shows
Chuunibyou demo Koi ga Shitai! Episode 3 - Watch Chuunibyou demo Koi ga Shitai! Episode 3 Sub Free Online
Schedule | Toonami Aftermath
spice and wolf season 2 episode 1 eng dub HD
Wolf's Rain (TV Series 2003)
Quotes Toboe: [after the shootout with Darcia] Old man... old man... I'm sorry.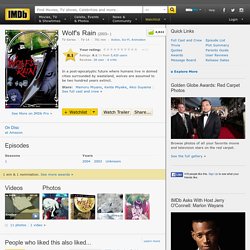 Legend of the Seeker (TV Series 2008–2010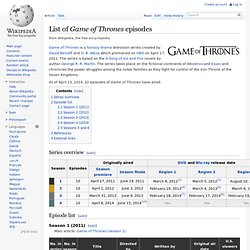 List of Game of Thrones episodes
Game of Thrones is a medieval fantasy television series created by David Benioff and D. B. Weiss which premiered on HBO on April 17, 2011. The series is based on the A Song of Ice and Fire novels by author George R.
InuYasha (TV Series 2000–2004