TV Shows
Chuunibyou demo Koi ga Shitai! Episode 3 - Watch Chuunibyou demo Koi ga Shitai! Episode 3 Sub Free Online. Schedule | Toonami Aftermath. Spice and wolf season 2 episode 1 eng dub HD. Wolf's Rain (TV Series 2003) Trivia All of the main character wolves have names that, in Japanese, refer to a part of a wolf.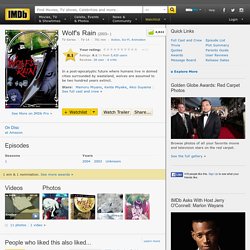 For example, Toboe's name means "howling". Legend of the Seeker (TV Series 2008–2010. List of Game of Thrones episodes. Game of Thrones is a fantasy drama television series created by David Benioff and D.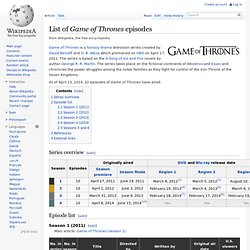 B. Weiss which premiered on HBO on April 17, 2011. The series is based on the A Song of Ice and Fire novels by author George R. InuYasha (TV Series 2000–2004. Quotes [the ground shakes with an approaching demon] Inuyasha: Whatever it is, it's big.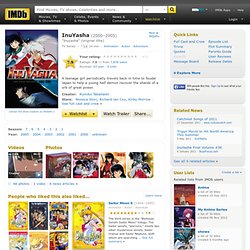 Miroku: Yes, lets run.
---