Inspiring
Inspirational Posters. 25 Beautifully Illustrated Thought-Provoking Questions. Post written by: Marc Chernoff Email A question that makes you think is worth asking… At the cusp of a new day, week, month, or year, most of us take a little time to reflect on our lives by looking back over the past and ahead into the future.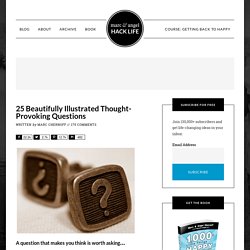 e15c7aacaaebf8928d42521d18f6f316.jpg (JPEG Image, 600x317 pixels) An old Cherokee told his grandson: Inspirational Quotes (20 pics) (365) Days of Tumblr, Part One. Eleven months ago Canadian designer Aaron Christopher Judd started a project called "365 Days of Tumblr" where he posts a new image/quote everyday for a whole year.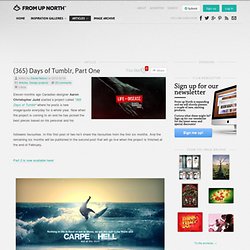 Now when the project is coming to an end he has picked the best pieces based on his personal and his followers favourites. In this first post of two he'll share the favourites from the first six months. And the remaining six months will be published in the second post that will go live when the project is finished at the end of February. Inspirational quotes | #433.
---