Funny Blogs
There, I Fixed It - Redneck Repairs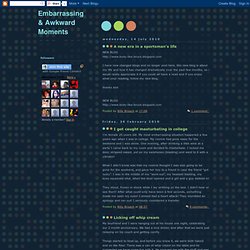 Embarrassing & Awkward Moments
About 3 years ago I was sitting on the toilet. I had started my menstrual cycle and as I was wiping, my 3 year old daughter came barreling into the bathroom. She looked at me and then looked down and ran out of the bathroom. I just figured she freaked at what she saw and just ran out. Well,the phone rang a few moments later, so I got up and ran to the phone and much to my surprise it was the city police. They said that they got a 911 call from there and couldn't understand what the caller was saying.
Failbook - Funny Facebook Status Messages ( Failbooking )
PhotoshopDisasters
There, I Fixed It - Redneck Repairs
AntiDuckface
All things heinous, trashy, and hilarious in weddings!
Lamebook – Funny Facebook Statuses, Fails, LOLs and More – The Original
Scenic Stop January 16th, 2014 A perfect place to rest and take in the view.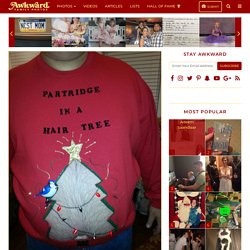 AwkwardFamilyPhotos.com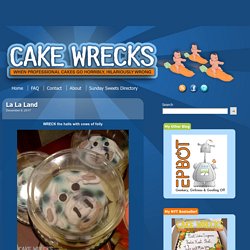 Look, bakers, I'll be the firth to admit I'm not so great with numbers... ...but something here just doesn't add up: Major props for helping "Keydunce" celebrate such a special milestone, though.
Cake Wrecks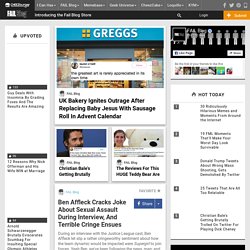 Most Upvoted 293 votes TARDIS App? 76 votes Granbull the Fairy 65 votes
FAIL Blog: Epic Fail Funny Pictures and Funny Videos of Owned, Pwned and Fail Moments
Failbook
Texts From Last Night
Engrish Funny: Engrish Pictures That Is Your Funny Engrish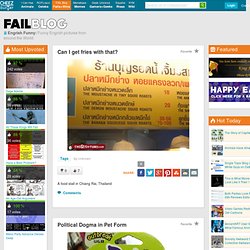 Hey there Engrish fliends! It's with no small amount of sadness that I have to say we are no longer updating Engrish Funny with new content. Don't fear, however! Engrish Funny won't be closing down, so you can look through our backlog and archives for all of your funny stuff. In addition, any new Engrish content will be posted on FAIL Nation on a regular basis.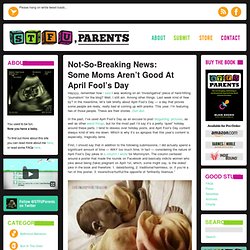 STFU, Parents
For the final installment of this last year's holiday posts, I'm sticking with the timeless tradition of examining the real meaning of Christmas: presents. Over the years, Christmas has gone from a holiday about togetherness and goodwill to a pricey gift bonanza comprised of miniature ponies and the latest tech accessories. Or worse — a gift bonanza primarily consisting of plastic gifts that were made by tiny children (for tiny children!)
Ugliest Tattoos - Funny Tattoos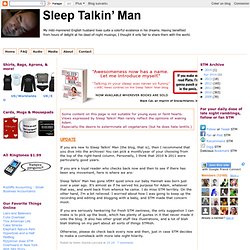 Sleep Talkin' Man
Yes, I know, I dropped off the edge of the earth these past couple of weeks. I've been a very inconsiderate and disloyal blogger, and I wholeheartedly apologize. But, I think I have a pretty decent excuse: Please join me in welcoming to the waking world Hannah Ruth Lennard About a week and a half ago, Hannah decided that 37.5 weeks was just about enough time to spend in the oven.
BRIDAL FASHION WEEK – Part 1 I don't know about you, but I love, love, love a really good wedding !! I love the gorgeous look of it, the general feelgood atmosphere, and even the inevitable little drama that happens at every wedding, but, most of all, I love the fashions – this is one of the few times you can really get all dressed up to the nines, with a hat and everything - even the men ditch their trainers and jeans for a day... They don't happen too often these days what with everyone taking the living-together option as a lifestyle choice instead of choosing to tie the knot, but every so often, you get invited to a memorably good one... Weddings have been on my mind recently because this is the most popular time of year for the happy event, and also, I have just finished the "Together Forever" Promotion window displays at Peter Jones – Wendylady1.livejournal.com/69130.html
Fashion Police Files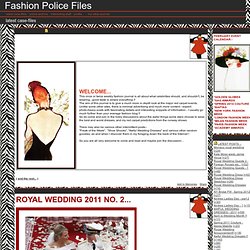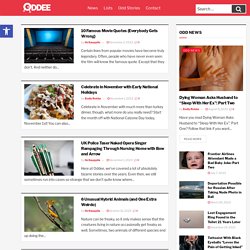 Oddee.com - A Blog on Oddities: the odd, bizarre and strange things of our world!
Topics Hot: Facebook NSFW Tattoo Photoshop