Funny Blogs
There, I Fixed It - Redneck Repairs
Embarrassing & Awkward Moments
Most Upvoted 1945 votes The Guys in the Collars Don't Appreciate Ms. Cyrus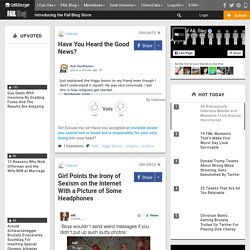 Failbook - Funny Facebook Status Messages ( Failbooking )
PhotoshopDisasters
There, I Fixed It - Redneck Repairs
AntiDuckface
All things heinous, trashy, and hilarious in weddings!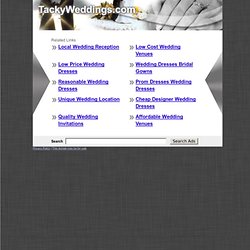 From The Norwich Evening News: "I Yabba Dabba Do at Flinstone's Wedding" It started with a tipsy joke, but ended with a full-blown Bedrock wedding as the perfect way to lay the foundations of a new life together.
Lamebook – Funny Facebook Statuses, Fails, LOLs and More – The Original
AwkwardFamilyPhotos.com
Cake Wrecks
FAIL Blog: Epic Fail Funny Pictures and Funny Videos of Owned, Pwned and Fail Moments
Failbook
Texts From Last Night
Engrish Funny: Engrish Pictures That Is Your Funny Engrish
STFU, Parents
Ugliest Tattoos - Funny Tattoos
Sleep Talkin' Man
BRIDAL FASHION WEEK – Part 1 I don't know about you, but I love, love, love a really good wedding !!
Fashion Police Files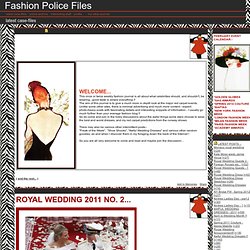 Oddee.com - A Blog on Oddities: the odd, bizarre and strange things of our world!