Cold Desserts
Spoonful: Absolutely out of season: Vietnamese iced coffee pops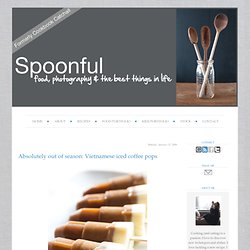 Here's a break from hearty winter fare, if only for a post. I have an absolutely out-of-season recipe to share (well, that is if you are in the Northern hemisphere): Vietnamese iced coffee popsicles. Have you had Vietnamese iced coffee? I love the strong but sweet flavor and the thickness of it. It's dessert in a drink – and even more dessert-like in a pop. I love the way the different layers of color look as the coffee blends with sweetened condensed milk.
Here it is…another installment of Jillee's Favorite Frozen Treats! Everytime I see an idea for a new frozen treat idea…I can hardly WAIT to try it!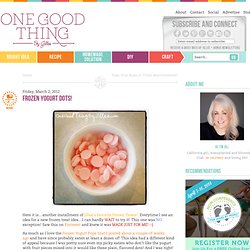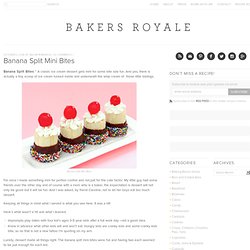 Banana Split Bites ~ A classic ice cream dessert gets mini for some bite size fun.