Tools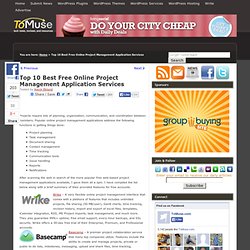 Projects require lots of planning, organization, communication, and coordination between members. Popular online project management applications address the following functions in getting things done: Project planning Task management Document sharing Contact management Time tracking Communication tools Issue handling Reports Notifications After scanning the web in search of the more popular free web-based project management applications available, I gave them all a spin. I have compiled the list below along with a brief summary of their provided features for free accounts.
Top 10 Best Free Online Project Management Application Services
Ourdays more and more companies and enterprises are looking for a task management solution. Here you'll find a brief review on several online project and time planning tools: GoPlan 2.0, Action Method Online , Teamspace and Teamwork PM . This review presents both pros and contras for the task managers mentioned above. It also describes their particularities and common features. At the end of the article you will find a comparison table, showing the main caracteristic (such as price, mobile support, number of users per account etc. ) for latest project management tools overviews.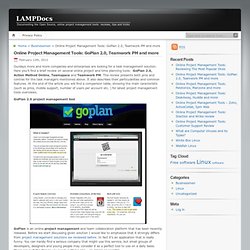 Online Project Management Tools Part 5 | LAMPDocs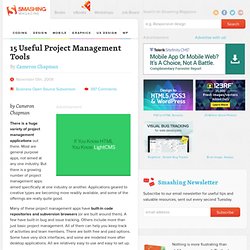 by Cameron Chapman There is a huge variety of project management applications out there. Most are general purpose apps, not aimed at any one industry. But there is a growing number of project management apps aimed specifically at one industry or another.
Quickly communicating project progress In today's busy organizations, project and program managers need to know exactly how the projects they're responsible for are doing. But they also rarely have the time to read through detailed status reports covering all aspects of the project. Perhaps Project A is on time and on budget, but is it going to deliver all of the functionality that your sponsor needs? Or maybe engineers have been working overtime to ensure that every last bug has been ironed out. But how can you find out what this overtime has done to the budget?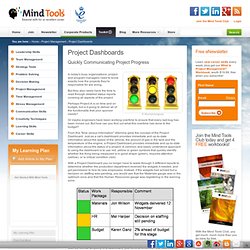 Project Dashboards - Project Management Tools from MindTools
Project management, collaboration, and task software: Basecamp
Aerospace & Defense