Documentation on mastering audio
16 Bit vs. 24 Bit Audio
This article is going to be kept as simple as possible.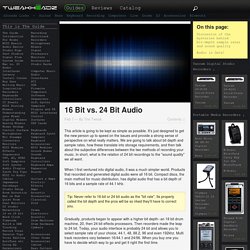 La Spatialisation
Split the Panning, Expand the Sound | Soundista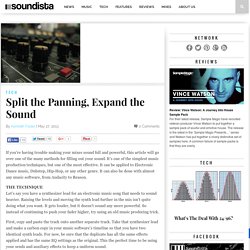 If you're having trouble making your mixes sound full and powerful, this article will go over one of the many methods for filling out your sound. It's one of the simplest music production techniques, but one of the most effective.
Mixage / Mastering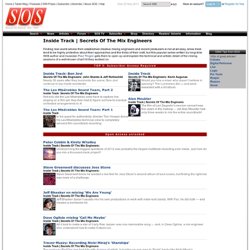 Secrets Of The Mix Engineers | compendium of links
Finding real-world advice from established creative mixing engineers and record producers is not at all easy, since most tend to be highly protective about their approaches and the tricks of their craft, but this popular series written by long-time SOS author and musician Paul Tingen gets them to open up and explain the technical and artistic detail of the mixing sessions of a well-known chart hit they worked on. Open Access unlocked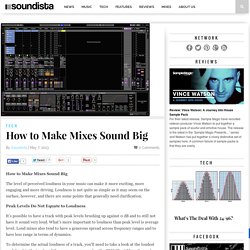 How to Make Mixes Sound Big | Soundista
How to Make Mixes Sound Big The level of perceived loudness in your music can make it more exciting, more engaging and more driving. Loudness is not quite as simple as it may seem on the surface, however, and there are some points that generally need clarification.
How to ? prepare for mastering