Mobile/Location Based
How 4 Small Businesses are Using Location-Based Services
The Small Business Round Table Series is supported by the British Airways Face-to-Face Program, which offers U.S. entrepreneurs and small business owners critical tools for building business relationships abroad. See ba.com/contest before October 21.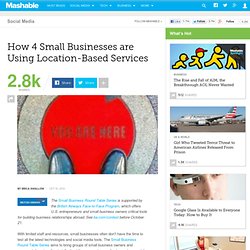 D4M 2010 - Design For Mobile
Jesse Thomas is the CEO and Founder of JESS3, a Creative Interactive Agency.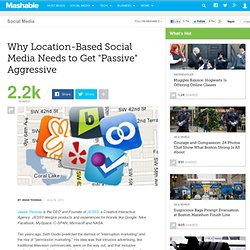 Why Location-Based Social Media Needs to Get "Passive" Aggressive