Fashion
Tag Archive for &lauren conrad& - The Beauty Department: Your Daily Dose of Pretty. Photos: Kristin Ess + Lauren Conrad, post designed by Eunice Chun Did everyone catch a glimpse of Lauren's pink dip dyed ponytail on her Instagram last night?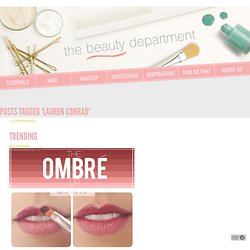 It was taken just before she arrived at her last stop on the Fame Game book tour at Barnes & Noble in LA. This is a really fun idea for anyone planning to wear ponytails and fishtail braids this summer because it really adds a lil pop to the mundane mane. And though it stays longer than hair chalk, it's still only temporary! Here are the steps we took to get the look (we literally "dip dyed" it this time): *Valentine*: 1 foulard, 3 possibilités. Playing Favourites. Dress: Gap / Cardigan: Zara / Scarf: H&M / Shoes: Feet First Happy Spring?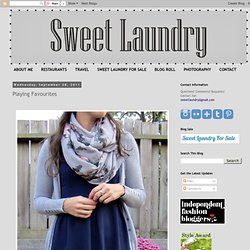 These flowers have blossomed like it's the beginning of the season, which is more than I can say for the rest of the plants on our patio (including my beloved tomatoes). Another scarf to add to the collection and I like this one alot because it's light enough to wear during the warm days we've been having lately. Styling Tip: one fun way to wear a silk scarf. Hi there!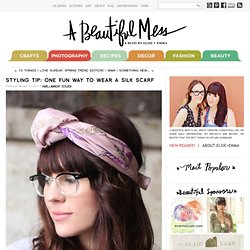 I'm excited to share this quick and fun styling tip today. I have an insane collection of silk scarves. They come in so many pretty patterns and best of all, there are countless ways to wear them! Take a peek at this fun chart... BEFORE AND AFTER... Romwe denim leather two tone blouse with customized spikes by me Call me crazy but I'm OBSESSED with my own shirt!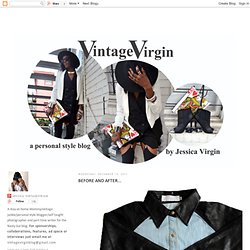 Like the other day at a coffee shop I caught a glimpse of myself, through a crowd of people, in the mirror and thought it was someone else wearing it. I was like WTF and was about to go over there, beat that bitch up and ask her "Where did you get MY shirt, you slore? " Then I realized it was just little ole me, hehe!! Jassica Floral Lace Peep Toe Pump. Big Style on Campus - Discover More Street Style at ELLE. Leahgoren. My F/W 2014 scarf collection is available for pre-sale and wholesale at iPhone cases are available at society6.com/LeahReenaGoren/cases Sad Girls, a zine I print with some of my friends is available at Sticking With the Homies, a sticker pack I am a part of, is available on stickingwiththehomies.com.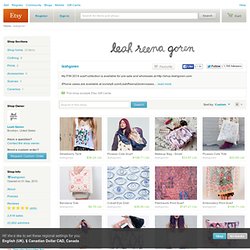 ---