Crafts/D.I.Y.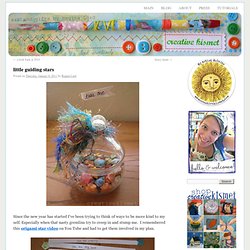 Since the new year has started I've been trying to think of ways to be more kind to my self.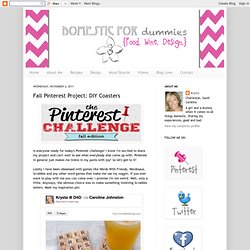 Is everyone ready for today's Pinterest challenge?
I wanted to share with you a project from one of my readers who shares with us how to make leaf skeletons. I LOVE this!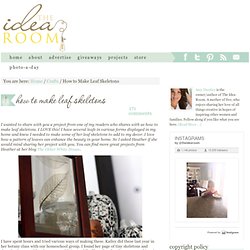 Yes, I am a nerd.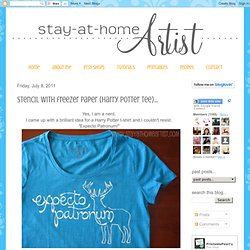 pop-top-lampshade-01.jpeg (JPEG Image, 600x450 pixels)
All wrapped up! | Richmond, Virginia Wedding and Event Planner | Merriment Events
All wrapped up! I'm so happy to have a special guest blogger here today. Brittany started working with Merriment last year as an intern and continues to assist on event days.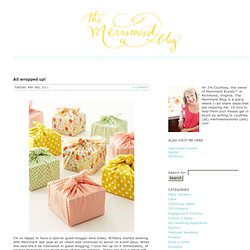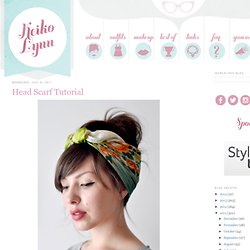 After many requests, I finally made a tutorial on how to tie a simple head scarf.
Braided Layered Scarf with Lace Neck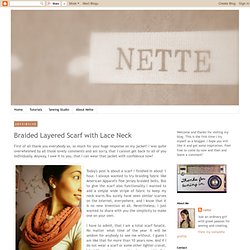 First of all thank you everybody so, so much for your huge response on my jacket!
Weekend Project: Handkerchief Art
So many things!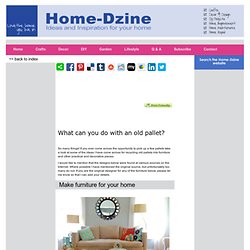 Difficulty Rating: Beginner Tags Beginner , Craft Tools , Cutting , Glue , How-To-Projects , Mark Montano , Mixed Media , Papers , Sprays , Wire , If you need a quick 'just because' gift for someone, this is it! It's simple to make, couldn't be less expensive and we can all use one.
Paper Flower Key Holder / Mark Montano