CINEMA
Selection officielle Cannes 2009
A Focus World Release starring Elizabeth Banks, James Marsden, Gillian Jacobs and Sarah Wright. After losing an audition for her dream job, an aspiring Los Angeles TV news anchor goes out for an uncharacteristic night of partying. She awakes in a stranger's bed to a phone message from her agent telling her the job is hers, if she can make it across town by 5 pm. Stranded in an unknown area without money, a phone, and a car, she embarks on a series of misadventures as she races to the most important job interview of her life.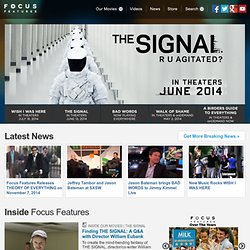 Focus Features | See New Films & Movies From Focus Films - Buy D
Lady GaGa to play assassin in Quentin Tarantino's flick
Welcome to Sin City. This town beckons to the tough, the corrupt, the brokenhearted. Some call it dark… Hard-boiled. Then there are those who call it home — Crooked cops, sexy dames, desperate vigilantes.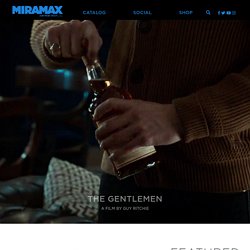 Miramax.com: The Official Site for Miramax Films