Communication
Lundi soir, la période idéale d'envoi ? - Performance de l'emailing. Il n'y a pas de jour miracle pour l'envoi d'e-mail marketing, indique l'étude de Expedian CheetahMail.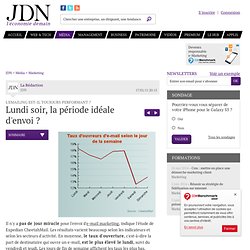 Les résultats varient beaucoup selon les indicateurs et selon les secteurs d'activité. En moyenne, le taux d'ouverture, c'est-à-dire la part de destinataire qui ouvre un e-mail, est le plus élevé le lundi, suivi du vendredi et jeudi. Les jours de fin de semaine affichent les taux les plus bas. En termes de tranches horaires, les fins de journée semblent les plus propices. Using Facebook to Capture Customers - David Dorf - The Conversation. By David Dorf | 9:56 AM February 28, 2011 [For more, visit the Communication Insight Center.]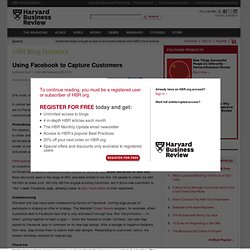 A central tenet of retailing is to put stores near customers. Now that 600 million potential customers are on Facebook, retailers are flocking to the site and aggressively experimenting with new communication strategies. Brands put the thrill-factor in bubbly | Opinion. With Christmas just over a week away it's time for any well-organised marketer to stop thinking about work and start thinking about the festive season ahead.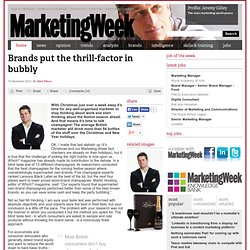 And that means it's time to talk champagne! The average British marketer will drink more than 84 bottles of the stuff over the Christmas and New Year holidays. Customer engagement improves brand profits | In-Depth Analysis. A model that demonstrates the link between consumer engagement and profit margins could be the necessary fuel to propel marketers into the boardroom.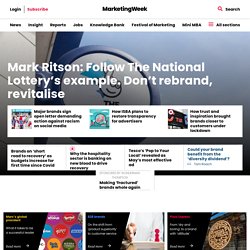 Marketers must not only engage consumers through advertising, experiences and online dialogues, but these days they need an in-depth financial understanding. A recently unveiled study by research consultancy Hall and Partners suggests that up to two-thirds of a brand's profits may rely on effective consumer engagement. To help marketers understand how what they do contributes to the "profit" column of the balance sheet, Hall and Partners has developed a model that links a brand's level of consumer engagement with its profit margins. The State of the Blogosphere 2010. InShare410 The question we ask ourselves when examining the state of the blogosphere is whether or not the cup is half full or half empty?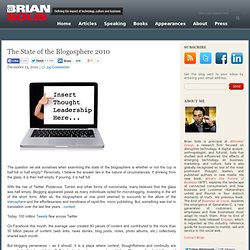 Personally, I believe the answer lies in the nature of circumstances. Social networkers most influential in driving brand awareness. Social networkers: most influential in driving brand awareness Forrester Research has analysed the peer influence behaviours of online Europeans, based on a survey of 14,000 people in seven Western European countries.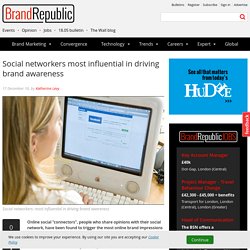 The report, called "Using Social Media To Create Mass Reach – The 2010 European Peer Influence Analysis", found that just 4% of online users in Europe are responsible for triggering 80% of "consumer brand influence impressions". Forrester also found that only 11% of online adults in Europe create and trigger 80% of all the influence posts online.