The art of data visualization
FlowingData. 37 Data-ish Blogs. You might not know it, but there are actually a ton of data and visualization blogs out there.
I'm a bit of a feed addict subscribing to just about anything with a chart or a mention of statistics on it (and naturally have to do some feed-cleaning every now and then). In a follow up to my short list last year, here are the data-ish blogs, some old and some new, that continue to post interesting stuff. Max Kiesler – Designer. Information Is Beautiful | Ideas, issues, concepts, subjects - v. Information aesthetics. Visualizing Music. Edward Tufte. Topics covered in this one-day course include: How to make effective, credible presentations.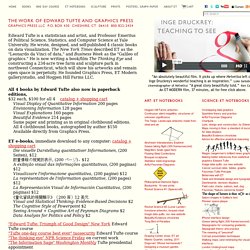 Fundamental strategies of analytical design. Evaluating evidence used in presentations. The Visual Display of Quantitative Information. "A landmark book, a wonderful book.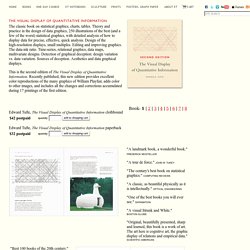 " FREDERICK MOSTELLER "A tour de force. " JOHN W. TUKEY "The century's best book on statistical graphics. " Visual Explanations: Quantities, Evidence. "The Leonardo da Vinci of data.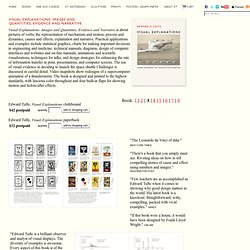 " NEW YORK TIMES "There's a book that you simply must see. Envisioning Information. "Remarkable range of examples for the idea of visual thinking with beautifully printed pages.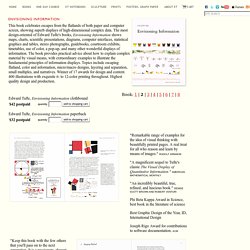 A real treat for all who reason and learn by means of images. " RUDOLF ARNHEIM "A magnificent sequel to Tufte's classic The Visual Display of Quantitative Information. " Junk Charts.
---