Performance
Speedy Sprites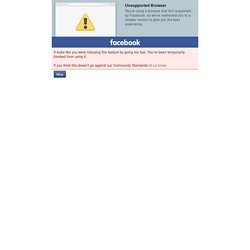 Speed, it seems to me, provides the one genuinely modern pleasure. Aldous Huxley, 1949 Bruce Rogers and I graduated from Facebook's Engineering Bootcamp in January and began researching how HTML5 could apply to games across the Web. We found HTML5 poised to become a potent platform for game development but still hampered by significant performance variance among browsers and drawing techniques. We're hosting a tech talk this evening on what's becoming possible with HTML5 this evening along with speakers from Zynga and SproutCore which will be streamed live.
1h keynote
Browsers performance
Two weeks ago Bruce and I released JSGameBench version 0.1. Today marks the release of version 0.2, a much faster and cleaner version. We continue to learn both from tightening the code and from the strong HTML5 community.
Integers are Your Friends
Memory
Welcome back. Since version 0.3 was released, we've seen great progress across the browser landscape. Internet Explorer 9 was released. Internet Explorer 10 opened platform preview. Firefox 4 and Mobile Firefox both emerged from beta, bringing WebGL functionality to desktop and mobile. Exciting times!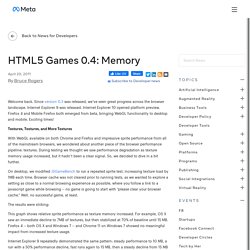 HTML5 Resource Center
ringmark