My web app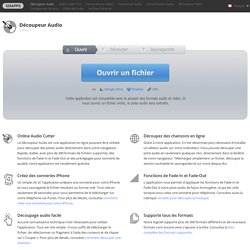 Here is the online application for cutting music. It allows you to effortlessly cut out a desired musical fragment from an MP3 file or a file in other formats, in order, for example to set it up as a customized ringtone for your mobile phone. Our web application is free; it was designed for a single purpose, which makes it easy to use unlike complicated professional audio editors: Just open the file (audio or video)Adjust the interval and click "Cut"Save the track on your computer's hard drive
Mp3Cut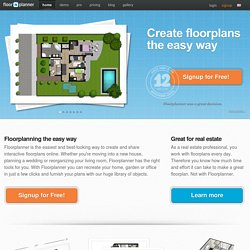 Floorplanner
Floorplanning the easy way Floorplanner is the easiest and best-looking way to create and share interactive floorplans online. Whether you're moving into a new house, planning a wedding or reorganizing your living room, Floorplanner has the right tools for you.
Vector Magic
Comment réserver un vol avec Easyvols.fr ? Comparateur de vols extrêmement puissant, Easyvols agrège les bases de données des agences de voyage, ainsi que des différentes compagnies aériennes, dans le but de vous présenter des prix très attractifs pour votre billet d'avion. Ainsi, vous avez accès à l'essentiel de l'information du marché en un coup d'œil. Comparer et trouver votre billet d'avion en 1 seul clic
Billet d'avion
Billet d'avion
Dealype
Audiko
Audiko vous offre un fabricant de sonneries gratuit ainsi qu'une opportunité de télécharger des sonneries pour iPhone et téléphones mobiles de toute sorte. Avec des milliers de nouvelles sonneries gratuites apparaissant sur Audiko tous les jours, vous pouvez télécharger des sonneries aux formats compatibles avec iPhone et autres appareils mobiles. Il y a plusieurs parties de chaque morceau afin de choisir exactement votre partie préférée d'un morceau pour une sonnerie. Vous pouvez choisir et télécharger des sonneries gratuites sur votre PC ou votre appareil mobile.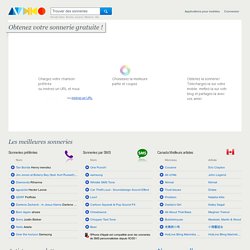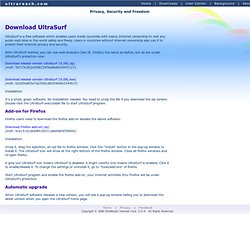 UltraSurf is a free software which enables users inside countries with heavy Internet censorship to visit any public web sites in the world safely and freely. Users in countries without internet censorship also use it to protect their internet privacy and security. With UltraSurf started, you can use web browsers (like IE, Firefox) the same as before, but all are under UltraSurf's protection now.
UltraSurf
Twitter Trackbacks
Diagrams
MXP4
Mockups
Socially Awkward Penguin Success Kid First World Problems Futurama Fry Actual Advice Mallard
quickmeme
Beautify your statuses, comments, messages and your general texting life with symbols. Make your concepts stand out from the crowd by just one more way - looking charming. Symbols will empower your meaningful, mindful and tasteful ideas by further inspiring your audience with adorable forms of the world's most known and refined signs.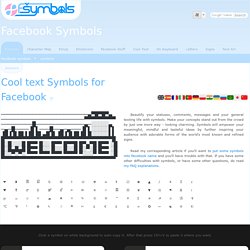 All text symbols
AjaXplorer
Diagrams