Mobile
What's Next ? Preface With all the economic and tech turmoil the past year, many have shown a yearning for something stable amidst it all.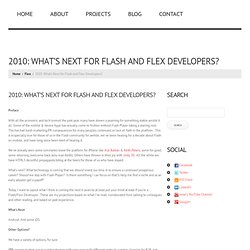 Some of the mobile & device hype has actually come to fruition without Flash Player taking a starring role. Flash vs. HTML5 Endgame. [In the debate of Flash vs HTML5, has the death of Flash been over exaggerated?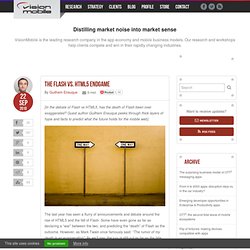 Guest author Guilhem Ensuque peeks through thick layers of hype and facts to predict what the future holds for the mobile web]. The last year has seen a flurry of announcements and debate around the rise of HTML5 and the fall of Flash. Comb Over Charlie.
---